Is the AEW: Fight Forever video game DEAD?
A few months ago I speculated on how AEW: Fight Forever could change the landscape of pro wrestling video gaming. With a healthy mix of outstanding gameplay and customization, the days of "pick-up-and-play" No Mercy-esqe parties were back. The ability to simply have fun again with a pro wrestling video game. I was hopeful that AEWFF would be a love letter to No Mercy, Fire Pro, and Giant Gram all in one.
I was wrong. About everything.
Now this doesn't mean I don't believe the game is good. Especially as a day one AEW fan, I enjoyed this game at first. But that's the key word in the sentence: enjoyed. (past tense).
As the days and weeks and months roll by, it's becoming clear that paying over $70 for a game which made a lot of lofty promises was potentially a costly error. While I'm lucky that $70 is a drop in the bucket for me; for many other wrestling consumers — the same can't be said.
So what the hell happened, and is this game actually dead?
–
Lack of Replayability
This is one of the biggest parts of AEW: Fight Forever that has hurt it. There simply isn't much replayability.
As fun as the game is to play (much more fun and fluid than WWE2k23 on a gameplay level), there isn't much else beyond that. It only takes about 3-4 hours max to finish a Road to Elite story mode, and after a few playthroughs, you'll likely have tried out all of the scenarios.
The minigames are fun at first, but they soon become underwhelming. If you're an online gamer, the pool of online players are fairly minimal right now — possibly not even enough to support a Stadium Stampede mode. There are a lack of match types, or even the option to create your own through an options menu.
In short — this is a very fun game to play a few times with your friends. But beyond that? A single player might get bored pretty quickly. One can only play singles matches over and over before getting repetitive.
So easy fix, right? Updates. Updates and a formidable creation suite to keep the roster fresh. Well, there hasn't been many updates, even verbally by the developer. But before addressing that, we must address the elephant in the room: The CAWs.
CAWFUL
This would be a great CAW, if it wasn't modded. Not everyone has Fight Forever on PC, and even if they do, many may not want to go through the hassle of installing extra software to mod a game they just bought.
Unfortunately, the CAW system is so limited that one can't create a great looking Rob Van Dam (or anyone) as seen above.
What you'll likely be able to do in the creation suite is more like the CAW of Roman Reigns below:
I'm sorry — but that is not Roman Reigns.
Creating other wrestlers that aren't in the game is something that wrestling fans have enjoyed since the days of Fire Pro and No Mercy. In fact, current players can't even update the in-game roster, meaning if you wanted to play with "Hollywood douchebag" Jack Perry, and not Jungle Boy — you have no way to make that happen.
Yuke's should have access to a very large library of models to use for CAWs from their past titles, but we only get 8 base models for the men, and 4 for women. That's inexcusable.
Especially for the AEW fan base. Most AEW fans are knowledgeable of wrestlers outside of the mainstream and will often watch New Japan, Stardom, Impact, etc. For me, not being able to create someone like Maki Itoh (even though her music is in the game?) or Hiromu Takahashi, Is a huge disappointment. For many, the inability to create their favorite wrestlers from other promotions is simply a let down.
Adding 40-50 new base models to men and women with a plethora of customization options and attires would turn this game around overnight. 
That, and the ability to set your CAW at a higher in-game rating. If I just want to create a new wrestler and make said wrestler good — I shouldn't have to play a full story mode just to increase their stats. It's 2023. This doesn't need to be so antiquated.
But unfortunately, it doesn't seem like it's happening anytime soon because…
There's Been Little Transparency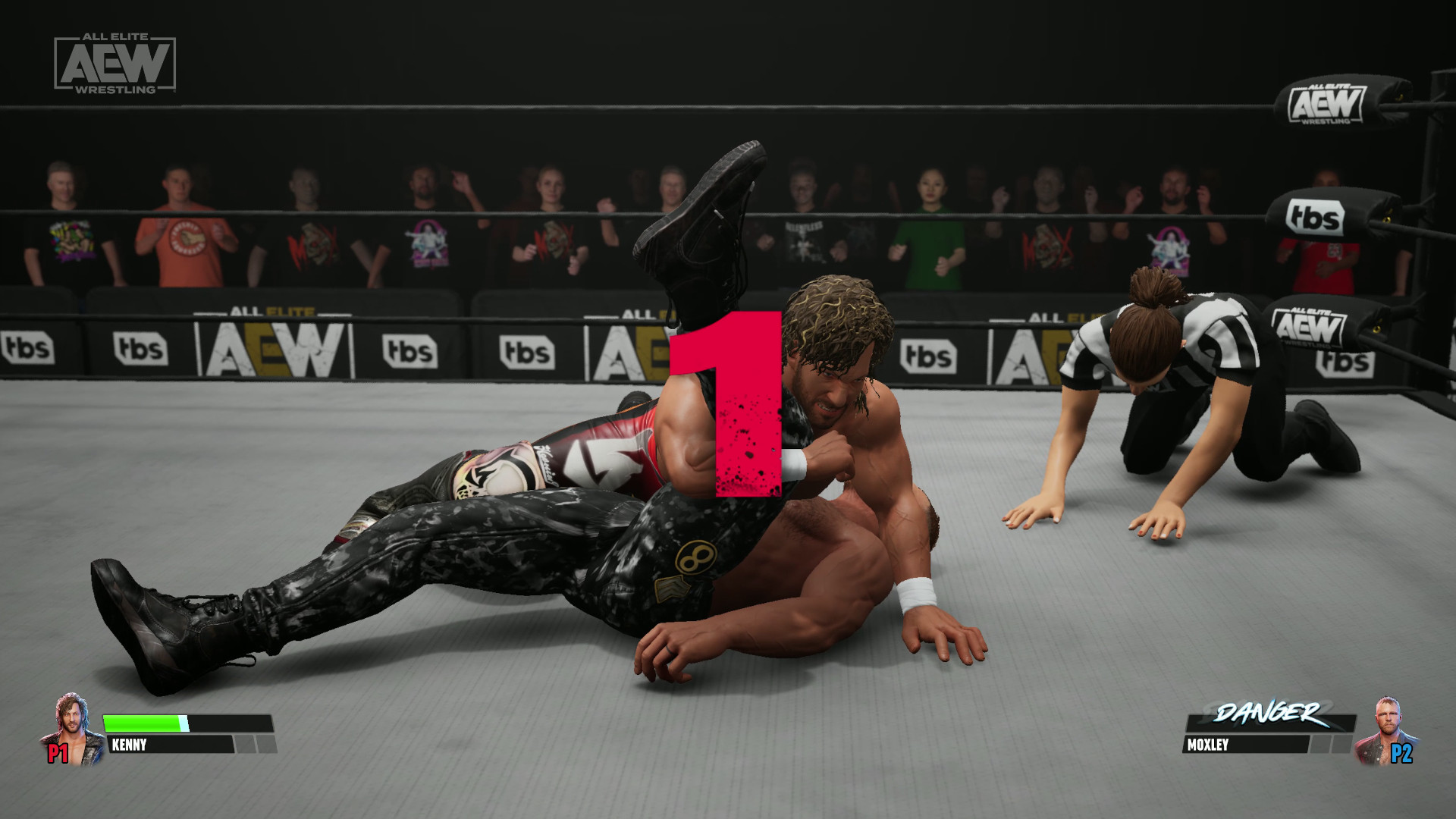 We really haven't heard much from @aewgames and @thqnordiq aside from a few scant Twitter posts. Updates have been promised;  more CAWS, DLC content, Stadium Stampede mode, and more.
But there isn't even a road map for when the DLC content I already paid for will be released; and that's a bit jarring when it comes to staying optimistic about this game. I feel like I shouldn't have to wait to be able to play as The Bunny, when she's an original roster member, and it's especially sad when her DLC is nowhere in sight.
If AEW Games or THQ Nordiq were to come out tomorrow and state all of the updates they plan to have for this game and when they plan to have these updates finished — great! It's at least a level of transparency that gives expectations for the players.
And this should be solely content-based. I personally don't care about not having a dedicated pin system (beyond button-mashing), or not having a traditional health bar in favor of a momentum bar. The gameplay itself is totally fine (aside from incredibly short matches, but that's a nitpick).
But the lack of overall content is hurting this game day-by-day. 
I haven't played Fight Forever in weeks. I'm currently enjoying Disco Elysium, and with that, have (slowly) forgotten about the game. As an AEW diehard who still loves and supports the product in many ways — this is just disheartening.
We Need Season 2 ASAP
Before I close out I do want to mention that while I think the team's heart was in the right place with having "season 1" content — it's just not working. 
It's great to play through the history of AEW. The videos you get though Road to Elite are a fun throwback and I did enjoy that. But you can only live in the past so long before you want to get back to the present. And it seems like this game is stuck in 2021.
The only arenas available are the original Dynamite and Rampage arenas aside from a few select PPVs. You see Adam Cole pop up in story mode, but not as an "official member" of the roster yet.  The women's world championship is actually the original, and not the updated version. Many attires of roster members are long outdated.
I get what they were trying to do, and again, I have no problem with all of this this being in the game in some form. But for it to be the only option?
Gamers (especially newer AEW fans)  simply want to play with the stars they see on television now. I can appreciate the origins of the product, and talents like Abadon, Archer, and John Silver — but we never see these wrestlers on television, do we?
Toni Storm, Jamie Hayter, Saraya, El Hijo Del Vikingo, Top Flight, Skye Blue, Willow Nightingale, The Acclaimed, Jay White, Athena, etc.  — these are all relevant current talents that need to be in this game now.
The excuse can't simply be "well, it's season 1".
I don't care. These are huge omissions, and I would have rather waited another year for the game's full  release to get all of these wrestlers in, instead of what little we got.
There is Still Hope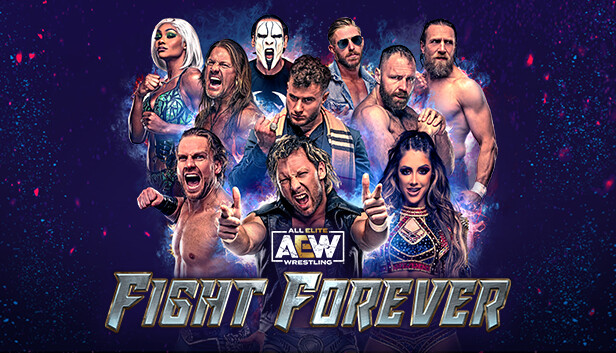 This game doesn't have to be "dead" yet. However, AEW Games, Yuke's, and THQ Nordiq really have to get their shit together sooner than later.
AEW: Fight Forever is just a colossal update away from becoming a great game. I don't even care that there's no GM Mode (though at least adding a PPV mode would be nice). Adding a fresh new set of CAWs with better customization and attires will go an extremely long way.  Having the ability to edit current AEW wrestlers with different attires and name presets (a player can't do this, if I'm not mistaken) would also go a long way.
New arena sets, more match types, and even longer entrances would go a long way. Forget Stadium Stampede mode. Focus on the beef and content of the game before anything else.
If this was always meant to be one game with a continuous set of updates throughout the years, then the first update needs to come very quickly. This update needs to be impressive and filled with so much content and additions that players will rush home to play it.
Because right now, unfortunately, I'm in no rush to ever pick this game back up.
-T5W
t5wrestling@yahoo.com