Why Tony Khan is Slowly Losing Me as a Diehard AEW Fan
On October 2nd, 2019, I turned on what would be the first episode of AEW Dynamite. As a longtime wrestling fan, I would never look back. I was easily sucked in by the top-notch storytelling, amazing in-ring product, and the feeling that this was truly something different.
Multiple live shows, boatloads of merchandise and loot crates, PPVs, meet-and-greets — I've given Tony Khan a lot of money. Not just out of love for AEW, but for the promise that a needed mainstream alternative in the industry is so important to pro wrestling.
I've been defending this promotion at all costs over the years; though rightfully criticizing AEW when called for. But in the end, I never lost sight of what is a diehard support for the brand.
Until now.
Oddly, this has nothing to do with the somewhat hypocritical signing of Ric Flair. This, actually, has everything to do with the talented woman in my column header. A woman who has been there for years; and who I sadly missed out on seeing upon a recent excursion to Tokyo and a live Stardom show.
Giulia.
And, well, it looks as if what could be the hottest prospect in pro wrestling is headed to Stamford if reports are to be believed. For what this represents; for a fan like me, it changes everything…
Tony Khan Missed Out on Giulia; And That Says A Lot…
According to PWInsider, Giulia may be headed to WWE sooner than later. This puts me in a very weird spot; especially with the recent return of KAIRI. As someone who loves Stardom, how could I not watch a product with Io Shirai, KAIRI and Giulia?
Giulia could have signed anywhere in the world, but she seemingly chose WWE.
While I am not a fan of the WWE style, this element of my fandom starts to no longer matter here. This is something I will tune in for; as much I had hoped she would appear in AEW one day. But this isn't a simple case of resentment because TK didn't sign my favorite women's wrestler.
Along with rumors of Will Ospreay to WWE, it sends a few clear messages: 
1. Women's wrestling is simply STILL not valued in AEW. 
Julia Hart/Skye Blue and Storm/Shida have been entertaining, but we all know that this is a shell of what Khan could do with the potential of his women's division. Losing out on Giulia all but cements that piece for me.
2. AEW is no longer the cool place to be. AEW is no longer the "revolution".
See: Paul Wight.
Nobody Cares About The Big Show (etc…)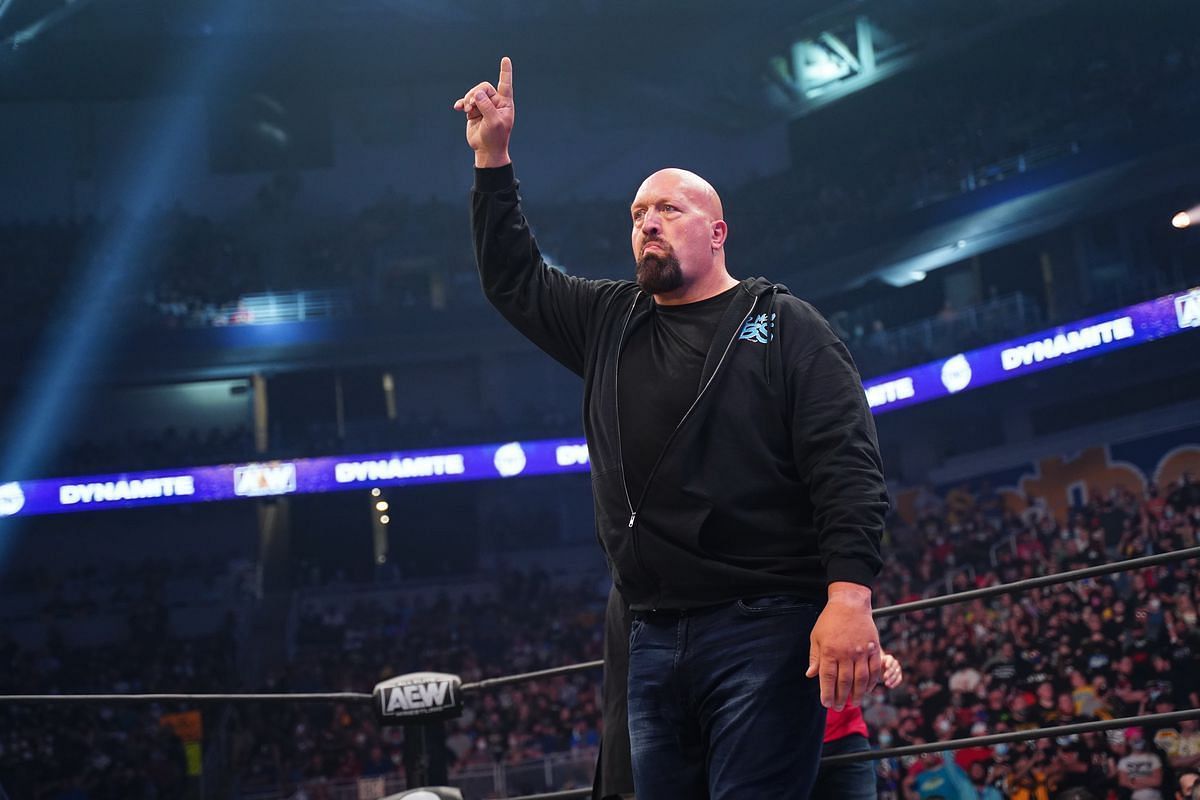 I have long made the case that AEW tends to push their youth. Most of their current title holders are in their late 20s/early 30s; and their roster is still fairly statistically young. Given all that, even Ric Flair on AEW TV makes sense given Sting's retirement. As big of a piece of shit that Ric Flair is, I'm okay with this. But when I see Paul Wight on television again to team with an aging Chris Jericho, what am I to think?
This is nothing against Wight himself. In fact, it's not even really about him.
It's the vibe –  it's all wrong. It's optics.
As I made the point above; AEW is no longer the cool place to be — and it shows with moves like this. Yes, I know that MJF and Daniel Garcia have a match tomorrow; two 20-somethings battling for a world title, and that's excellent. But the optics are still all off here overall. We simply shouldn't see Paul Wight on our televisions in 2023, nor Jeff Jarrett, the Hardys, or QT Marshal.
And it's a tone-deaf move on Tony's part to think that his core base would be excited about this. There is an energy that has been lost. Possibly ever since Punk cut his infamous press conference lambasting of his own employer. A level of what was intense excitement has dwindled.
Something is missing…
Khan Has Lost Sight of the Revolution
All Elite Wrestling grew too fast. The roster grew too big, and now nothing feels special anymore. This is still the best roster in the world — even over WWE — even without Giulia or Ospreay.
But when you have two dozen talents that can make a legitimate case to be a world champion, that creates problems. For when you have 20+ world champion-caliber talents on your roster, then nobody really stands out, do they?
And it's not impossible to run a successful product with this roster. But it's a very hard thing to do. I don't believe McMahon, Levesque, Bischoff, or Russo would know what to do with so many talented wrestlers (maybe Heyman?). But unfortunately, it doesn't seem like Tony Khan does, either.
What made AEW unique was a strict focus on their youth with little to no industry veterans in the mix. We were promised a hard-hitting, Joshi-inspired women's division, and we've got what amounts to a shell of the potential on the women's roster.
Instead of the character-driven storylines we had in the first 3 years, we now have a absolute clusterfuck of a weekly show with a Ring of Honor product that should not be on AEW television to begin with.
And that's not to say there aren't good stories right now in AEW. The Christian Cage/Darby Allin saga is entertaining, the Blue/Willow/Hart angle intrigues me, Swerve vs. Hangman has life, and the "everyone wants MJF's BBB" story is gaining traction (along side the Cole/Strong element).
But it's clouded with random Ring of Honor matches, uninspiring returns like Paul Wight, an empty main women's program, and can we please do something meaningful with Ricky Starks?
All is far from lost — but at this moment — it's as if AEW has seemingly lost its smile.
AEW's Identity Crisis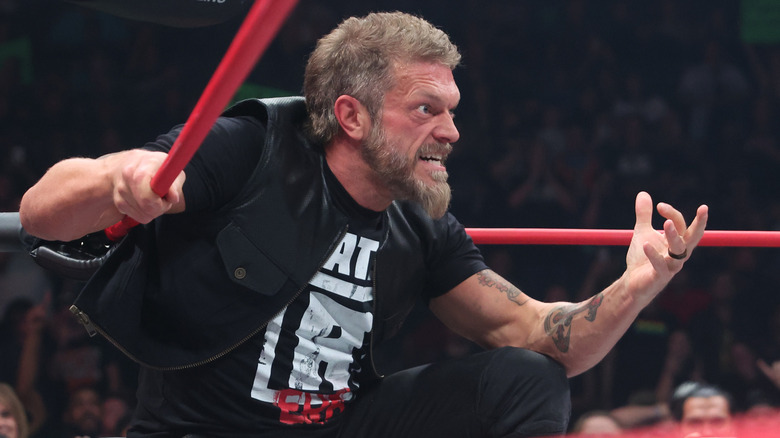 As a fan who grew up with AJPW and ECW, I have always been attracted to the counter-culture. If this is the late 2000s, give me ROH, Sendai Girls, PWG, SHIMMER, or CHIKARA over any WWE product any day.
It's the same mentality I take towards music, movies, politics, and modern media in general. AEW was supposed to be shades of that counter-culture revolution — but in a mainstream form (paradoxical, I know). And for 3 years, they were — and sometimes, we still see shades of that on weekly shows and PPVs.
But something was lost along the way…
AEW has an identity crisis. 
Over time, AEW is starting to resemble a mainstream WWE product more often than not. Over this year we have seen more goofy segments, and more "sports entertainment" type storylines. And while the in-ring product remains solid, and there have been great moments to AEW's name this year — it's beginning to become outweighed by the "WWE-Style".
Most importantly, though, Tony Khan is no longer listening to his own fan base. It seems now, more than ever, that Tony Khan and AEW doesn't really know what it wants to be anymore.
Start Listening To Your Fans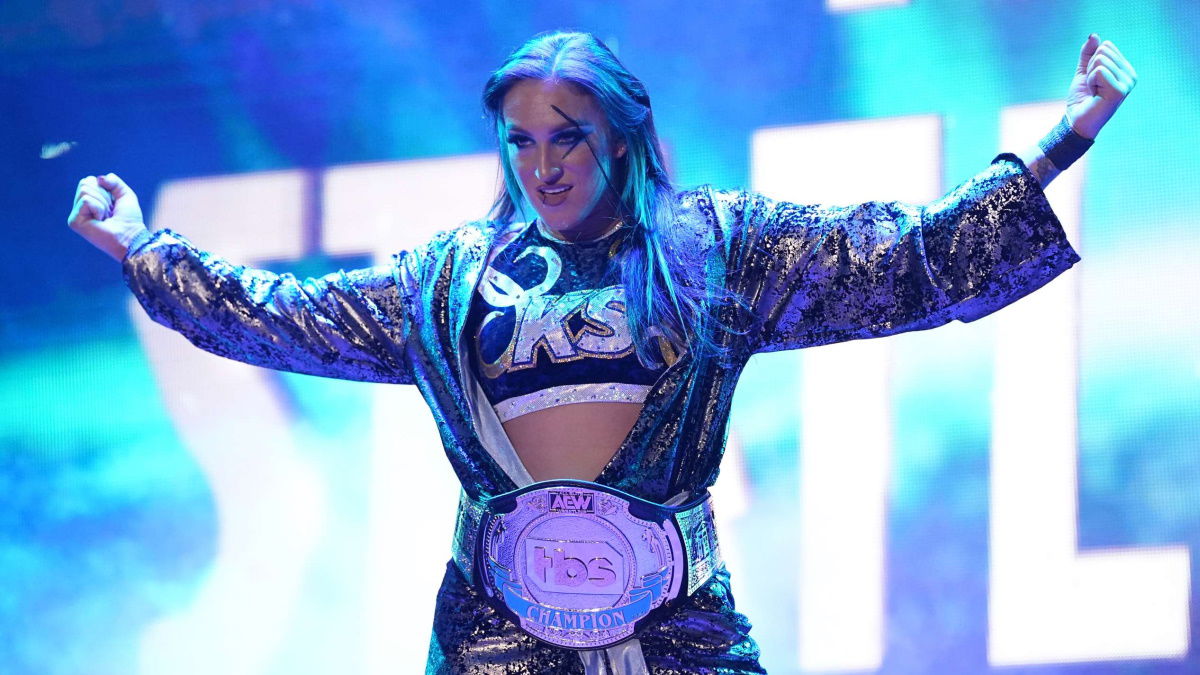 I'll close on this:
It's not hard to turn this ship around if you just listen to your own fans.
-Keep Ring of Honor off of AEW TV.
-Actually try with your women's division.
-Get most of your veterans off of weekly shows.
-Turn Rampage into an all-women's show.
-Hyper-focus on your youth (Statlander, Takeshita, Starks, Hobbs, Abadon, etc.).
-Build real-life storylines that aren't "sports entertainment" based.
-Bring back the rankings system.
-Bring back Danhausen.
-Trim the god damn roster once and for all.
-Get the 2019-21 AEW groove back…
And most importantly, go back to being the true alternative that was promised in 2019.
Look, I know that I'll be watching for some time yet. In the end, I still love and support this company. However, for the first time, my perspective has started to shift into a territory of losing faith in the brand.
I don't really want to be at that mindset; but if AEW is no longer the place to be, only to be a shadow of its former self — then what else to I do? Start watching WWE?
Well, if Giulia is there, I just might have to…
-T5W
t5wrestling@yahoo.com