Why WWE Fans Should Be Worried About the Future
Before WWE fans start cracking their knuckles in anticipated response, let me say this:
This is not a doom-and-gloom article on the death of WWE. They will be the #1 wrestling promotion for some time. However, with the return of John Cena last Friday there is an ever-growing problem that fans must face:
WWE is failing to create new stars. 
It should trouble some fans that the three of the biggest rumored stars at this year's Wrestlemania will be John Cena, NFT-scam artist Logan Paul, and The Rock. Imagine if Hulk Hogan and Randy Savage never left WWF for WCW. Now imagine if instead of Rock vs. Austin at Wrestlemania X-7 we instead got Hogan vs. Savage.
Seems ludicrous in hindsight, right?
But this is a formula that WWE keeps going to over and over. They have focused on a select few stars while failing to put anyone on deck to takeover when their time is up in the business. Roman Reigns is a deserving megastar, but after that, the list of A-stars immediately starts to dwindle.
How many times are they going to trot out the 45-year-old Brock Lesnar for a quick buyrate and ticket sales boost? I can ask the same question for 45-year-old John Cena. How many times are they going to slap the title back on Charlotte Flair or Becky Lynch because there seems to be no other recourse?
There should be cause for some concern, if you're being honest with yourself. There a few points to discuss here, so let's dig in…
–
An Aging Roster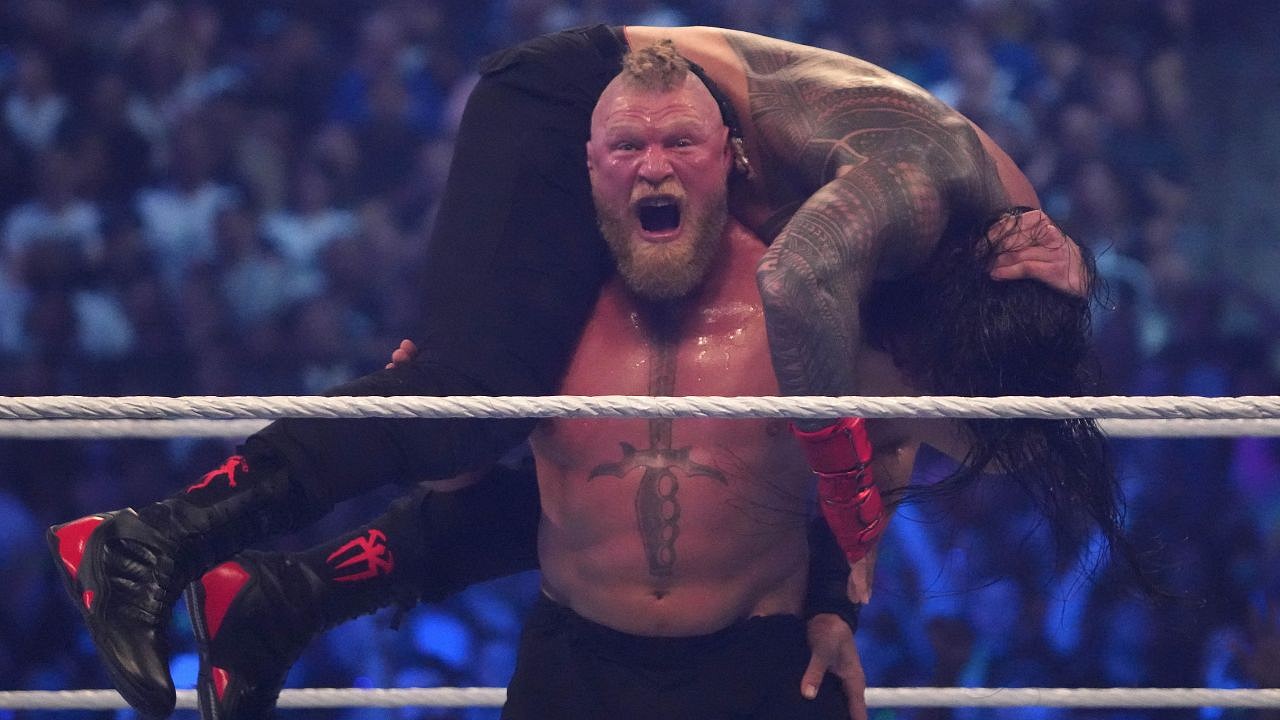 WWE headliners are not getting any younger. Yes, fans could become accustomed to short, slow, and meaningless matches between wrestlers that should have retired years ago (Crown Jewel anyone?), but why is that the bar?
In no particular order:
Edge, A.J. Styles, Finn Balor, The Miz, John Cena, Brock Lesnar, Rey Mysterio, Bobby Lashley, Randy Orton, and The Rock — are all over the age of 40.
This isn't being ageist that these talents can't perform, but it's basic biology. The body breaks down over one's lifespan. How much longer can these talents realistically go?
In no particular order:
Roman Reigns, Kevin Owens, Sami Zayn, Cody Rhodes, Big-E, Matt Riddle, Seth Rollins, LA Knight, Becky Lynch, Charlotte Flair, and Drew McIntyre — are all 35+
Shouldn't these be your headliners by now? We have this with Roman Reigns, but absolutely nobody has been primed to take his place in year's time. Aside from Reigns, do we truthfully see any Big 4 headliners out of this bunch? (I'm sorry, but as an AEW fan, the shine of Cody Rhodes will wear off — I guarantee it. )
Sure, you have potential in that 24-34 sweet spot of young, yet experienced talents, and even some established names. Bayley, Montez Ford, Ricochet, GUNTHER, Austin Theory, and Bianca Belair to name a slight few. But again, are these Top-Tier draws?
But this leads to the next point…
–
NXT Hasn't Created New Stars Since Roman Reigns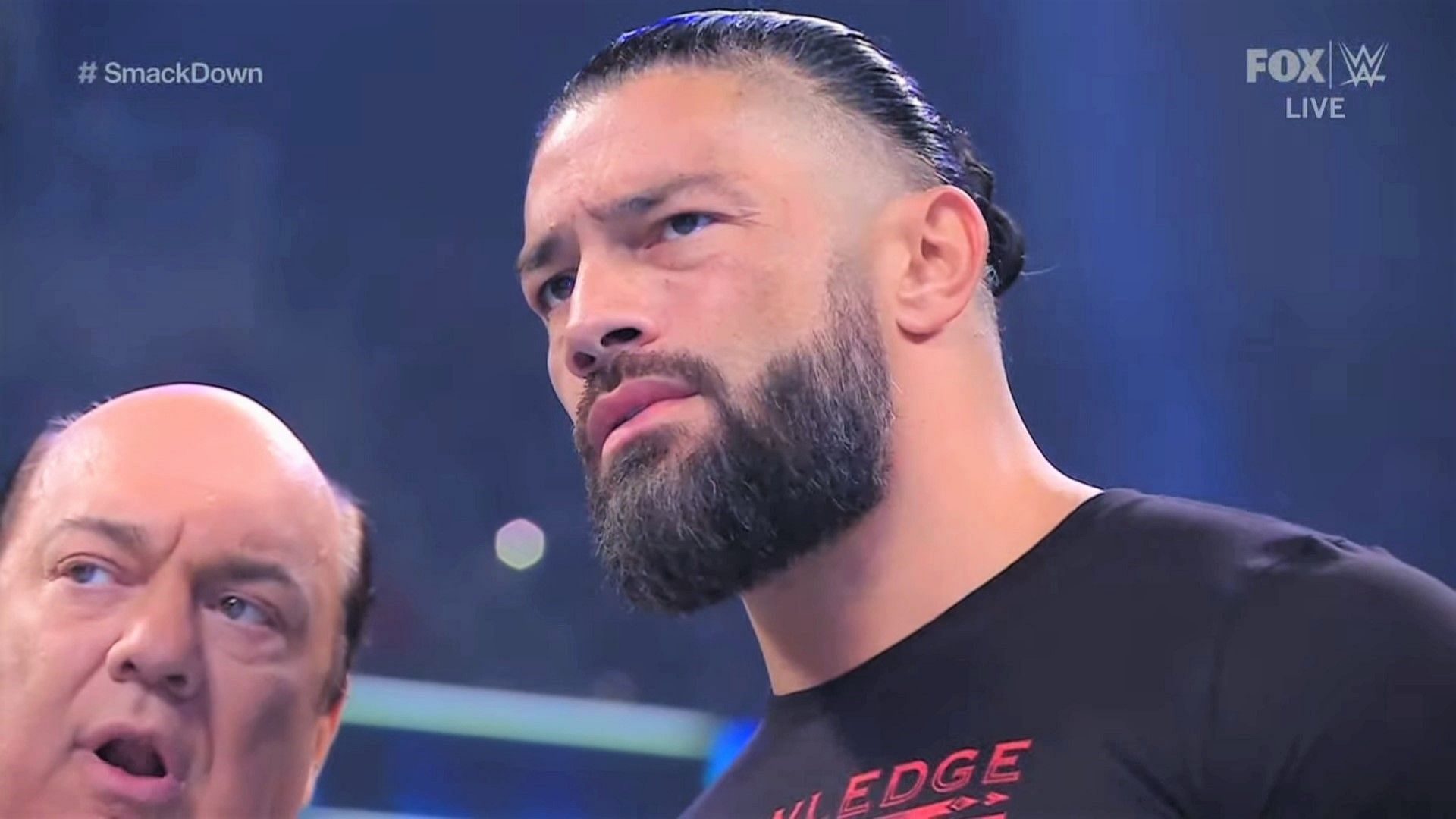 Again, be honest with yourself, here.
When was the last WWE-bred (which means no prior success on the Indies) wrestler to be "made"? Maybe Seth Rollins? He was Tyler Black in ROH and already well-known, but I could possibly give that one to you. Maybe Charlotte Flair or Becky Lynch, perhaps. The list is very few.
But other than that?
Historically, NXT call-ups have been DUDs.
Malakai Black, Hit Row, Chelsea Green, EC3, Karrion Kross, Johnny Gargano, Tomasso Ciampa, Tegan Nox, the list goes on and on. There hasn't been an NXT call-up to become a major force in WWE since probably Roman Reigns.
You have potential in names like Carmelo Hayes, Grayson Waller, Zoey Stark, Roxanne Perez, and of course, Bron Breakker. However, these talents are years and years away from full development into a true superstar. And as we've seen many times in the past, main roster call-ups tend to fizzle out rather quickly.
And the biggest name out of the bunch, Bron Breakker, I predict will ultimately flop on the main roster. His entire persona is essentially "Steiner's kid", and that comes across in his decent, but predictable promos and in-ring style. He's good, but not main roster/main event potential.
Aside from Roxanne Perez and Gigi Dolan, there isn't much happening on the women's side other. And if you say Nikkita Lyons, please get your head checked, and replace your Tuesday nights with a trip to PornHub. She's an awful wrestler with a few "assets"…
How many WWE-bred NXT call-ups currently play major roles in WWE programming? Not a single one aside from Reigns, and maybe Rhea Ripley. Zayn, Owens, Ricochet, McIntyre, etc. these have long been established Indies names. But it seems the strategy is to no longer pull from the Indies, and go exclusively from the farm system. Traditionally, this has backfired.
And there's another problem that forms along with this…
–
An Aging Fan Base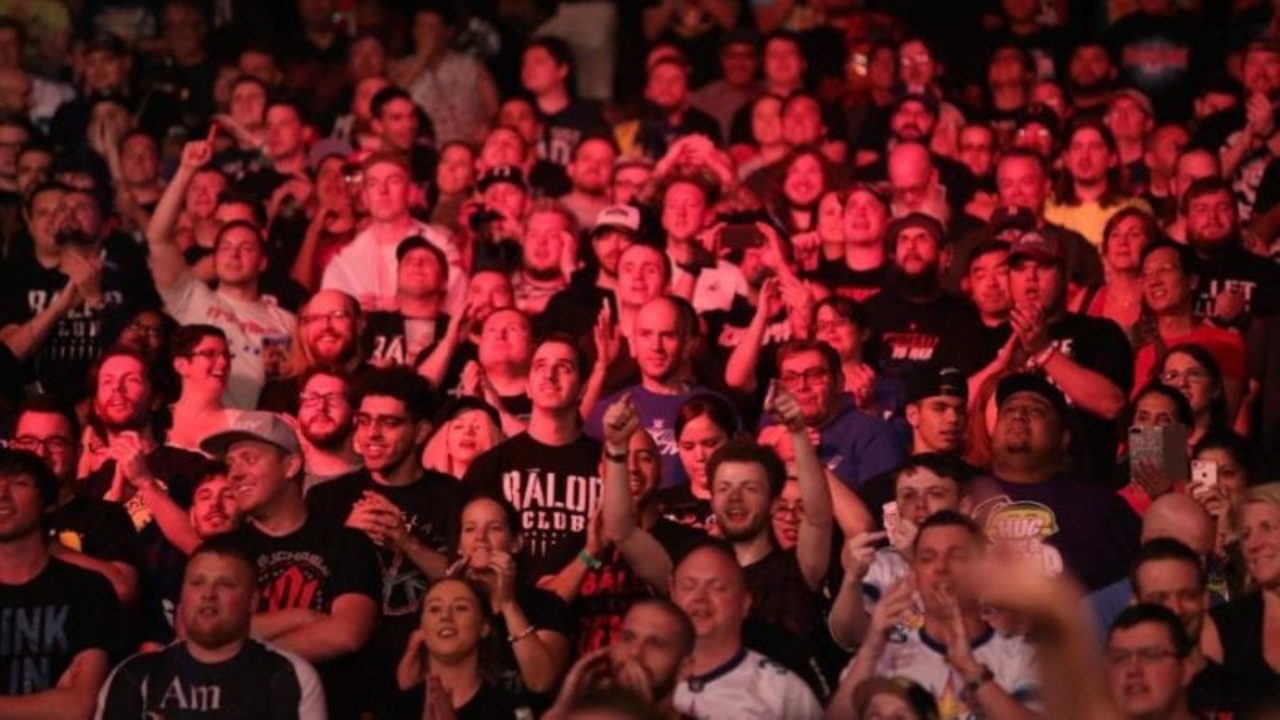 The median age for a WWE fan is 55-years-old. This is 4-years older than your median AEW fan, and when we speak in medians in math, a difference of 4 is quite large.
Just think about it:
WWE has had declining ratings for over 20 years now. They have failed to maintain the fans hot off the Monday Night Wars, and they have failed to build new ones. Again, just take a look at Smackdown.
Yes, impressive rating last Friday. The biggest in over 2 years — but it was for John Cena. That's pretty telling is it not?
You can say that wrestling overall is down in numbers for both major promotions; and you would be right. However, the biggest wrestling company in the world should be maintaining an increase (or steady) when it comes to viewership. It is the "biggest", after all.
Or is the notable shift to live events and promotions outside of the U.S. a telling strategy to recruit new global fans to replace ones at home? As I've said before; when you watch Raw or Smackdown, you're watching a very casually booked show for a global fan base. This won't necessarily maintain home viewers as well as one would think, as history (and ratings) have clearly shown.
–
Younger Competition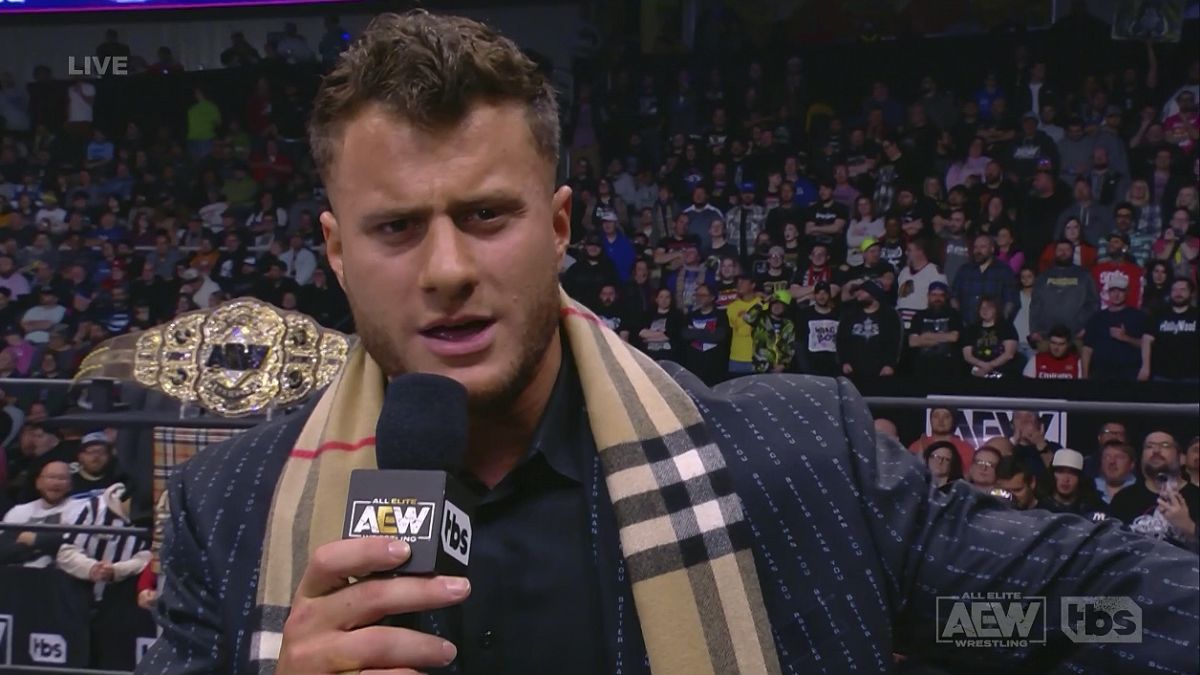 Sure, names like Samoa Joe, Chris Jericho and even Bryan Danielson are well into or past their primes in AEW. But you know isn't?
Current AEW World Champion, MJF (26). Current AEW Women's World Champion Jamie Hayter (27). Or how about current AEW Tag Team Champions, The Acclaimed? In fact, with the exception of Samoa Joe, and Death Triangle, every single AEW title holder is currently 33 or younger. Orange Cassidy is 38, but still a fairly fresh face to the mainstream.
And hell, Joe's reign as TNT Champion could end in Darby Allin's hometown of Seattle tonight.
And when you look at who is currently receiving pushes and/or hold championships, you see an influx of young talent: HOOK, Jamie Hayter, Jack Perry, Ricky Starks, Darius and Dante Martin, Julia Hart, Powerhouse Hobbs, The Acclaimed, Top Flight, and many more. Yes, names like Starks, Perry, Hobbs, Allin, and others I am likely missing are probably future headliners for the company.
And let's not forget the established names AEW already has are still very young.
Adam Cole, Adam Page, Britt Baker, Kris Statander, Darby Allin, Sammy Guevara, and more are all under 34. Even AEW flagbearer Jon Moxley is only 36. Hell, even Kenny Omega can still go at a high workrate at 38 (his WK match with Ospreay is proof of that). Overall, this is a very young and hungry roster with boatloads of potential.
If we're being honest, Tony Khan has set himself up with more future wrestling greats on his roster than the competitor right now. And unlike WWE, he is putting his young talent in top-tier spots on the shows. If you're a WWE fan, that might be a little concerning.
–
Has WWE (sort of) Become the New WCW?
Why did WCW die?
Many reasons; from stupidly high contracts, low backstage morale, awful booking, and a network that simply grew tired of the product. But overall, it was mainly the continued burial of hot young talent that would eventually leave for greener pastures in WWE.
Jericho, Benoit, Guerrero, Malenko are notable talents to who jumped ship. But let's not forgot those who saw the writing on the wall and left WCW early on, even before their boom: Steve Austin, Triple H, Mick Foley, Brian Pillman Jr., and Dustin Rhodes to name a few.
Now WWE doesn't mirror WCW in the same way you would think — but much like we see in current WWE, WCW also failed to create new stars. With the exception of Goldberg, WCW relied heavily on older names like Hogan, Nash, Savage, Hall, Flair and Sting. By the time attempts were made to create new stars the likes of Booker T and Scott Steiner — it was far too late.
Much like WWF in the 90s became the fresh, young alternative to WCW, AEW is doing the same with their product, compared to the aging WWE roster where the status quo of belt holders has long been kept.
Reigns, Flair, Lynch, and Lesnar — are never far away from immediate championship contention. As much as things may change in WWE, they seem to always remain the same. In 3-5 years time when WWE's top stars have aged out, who will be left to pick up WWE's flag?
–
Going Home
I want to be proven wrong here. Two healthy wrestling companies are best for business. But I do wonder what the future looks like for WWE when they have so many aging stars on the roster with nobody seemingly ready to take the Reigns (pun intended).
Yes, you could sell WWE on brand name alone.
"Nobody is the headliner — the WWE brand is the headliner."
Sure, you could say that. But how long will that last when you legitimately have fewer and fewer stars in the making? How long will it take for fans to just grow tired of the "brand" and decide to go elsewhere — either another promotion, or out of wrestling entirely?
You can tout record profits all you want. The bottom line is that overall, the company has been on a slow decline for 20 years when it comes to ratings and viewership. And when you have no megastars left to promote as they've all aged out, and you've only been booking for casual fans this entire time, what is left of your fan base aside from already aging long-time WWE fans?
The nerdy, hardcore (smark) wrestling fan base will always be here in some form. We keep AEW alive, and have already probably watched Wrestle Kingdom. You'd think that perhaps WWE corporate would look at the true pulse of the wresting industry from the inside out, instead of the outside looking in.
You just have to look at fans at WWE shows. During most matches, you hear what sounds like conversational noises you'd hear at a restaurant from the crowd. These are mainly casual fans with little investment sans a few major stars. There is a night and day difference between WWE fans in attendance that usually just talk amongst themselves with little care of what's happening in-ring and a predictably loud and hot AEW crowd that is following a match's every move.
This is much more telling than you may think.
Time will ultimately tell all of this, but I'm truly skeptical of WWE's long-term future as a dominant promotion when fewer and fewer stars are created. For all of AEW's faults, at least they are laser-focused on their young stars right now. Perhaps this is something Mr. Levesque should take note of.
-T5W
Hate Mail for WWE Fans: t5wrestling@proton.me