Top Five Current AEW Storylines (November 2022)
(Oh, look, I've changed gimmicks again.)
Contrary to popular belief, AEW is actually loaded with storylines. What many casual fans may not be accustomed to is how they're built. Remember that compared to the conditioned mainstream wrestling product many fans have come to expect, Khan & Co. do things a bit differently.
Beyond the focus on in-ring wrestling, the stories themselves tend to get told through the ring. It's honestly the way it's always been since the days of the territories, and AEW is no different. It may be different than their Northern competitor, but there's no right or wrong way to tell stories in professional wrestling.
So it surprises me that someone like Eric Bischoff often criticizes AEW for their "lack" of stories. Plenty of stories are building — but TK isn't going to hold your hand and lead you through overly simplistic storytelling. Plenty of seeds are planted, and many webs are weaved throughout the AEW product. Fans just have to pay a little attention to the nuances.
What many don't realize is that A LOT is happening over in the AEW Galaxy. So let's break down the top 5 current AEW storylines happening right now.
–
---
5. Everything With the Tag Team Division
---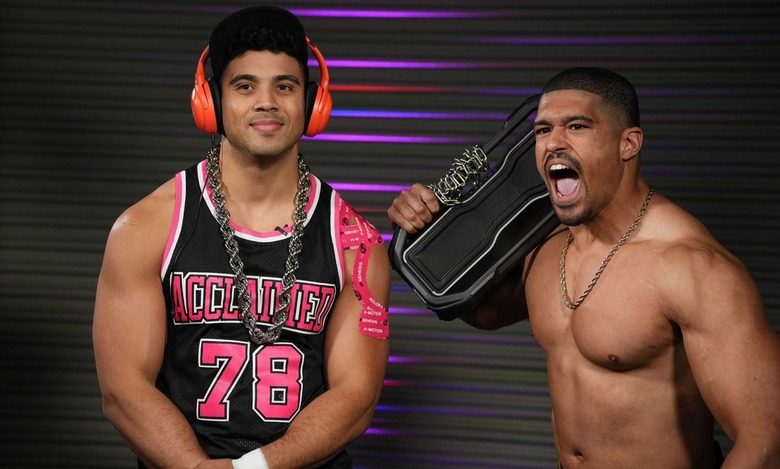 I'm not sure if fans are catching the subtle seeds being planted in this division, but there is a lot to unpack here.
Everyone loves The Acclaimed! We undoubtedly know this already, and their weekly appearances prove as much. They're one of the hottest acts in professional wresting right now.
However, hot on their tails is FTR.
FTR also currently holds the AAA Tag Team Championships, the IWGP Tag Team Championships, and the Ring of Honor Tag Team Championships. They're pretty good.
Enter in the Gunn Club, who have recently cost FTR their shot at The Acclaimed, leaving a likely rematch at Full Gear between Swerve in Our Glory and The Acclaimed (and a likely FTR/Gunn Club match as well). Not to mention that The real-life Father of Colten and Austin Gunn –  Billy Gunn –  still manages the aforementioned hottest act in the business.
Speaking of Swerve, he has become the ultimate wild card in all of this.
Over the months, Swerve has picked up wins for him and Keith Lee by using less than upstanding methods. In short, he's long been teasing a heel turn. His recent appearance with Rick Ross could lead to a major heel turn as Swerve Strickland becoming an elitist hip-hop mogul of sorts.
Throw all of this into a blender, and you have absolute madness with multiple ways this story can play out. Will Swerve complete his heel turn at Full Gear; or will Keith Lee join him? How soon will FTR get their shots at The Acclaimed, and how the hell do you book that one? Will the Gunn Club ever fully unite again?
What's clear is that tag team wrestling is alive and well in AEW, that much is for sure.
–
---
4. The Return of The Elite
---
There have been two cryptic teasers now for The Elite's return. While this doesn't tell us much, it will lead to one of the most anticipated returns in professional wrestling for some time.
The question is how will they return?
Will they return as the beloved faces and co-founders of the company?  Or perhaps, they'll return as something entirely different?
What if The Elite returns as mega-heels, forever resentful at the mess that was the Fall Out at All Out? Angry at a boss who pulled all the stops to bring in C.M. Punk, who it turns out that guys like Page and Kingston were "right" about.
Tony Khan turned his back on The Elite, and only after an investigation were the trio cleared of any wrong-doing. Maybe this gets under the skin of The Bucks and Omega, and they wreak absolute havoc on AEW in retaliation.
This is something to keep an eye on, as their returns will have a great impact on AEW moving forward.
–
---
3. Jeff Jarrett Declares War on AEW
---
So this is also a fresh storyline with only one episode worth of build. However, if Khan plays his cards right, and receives help from his creative veterans, this could be a major story.
Jeff Jarrett is not only an industry legend, but an absolute heat magnet. Now Jarrett's official title is Director of Business Development, so he won't be an in-ring talent much, if at all. But that doesn't mean he can't lead the charge of an "anti-AEW" crew hell bent on destroying the new company.
This trope has been used plenty of times throughout the wrestling world. But if done correctly, could deliver big returns. This could go many ways as well:
Jarrett could literally bring in talent from Impact Wrestling to help start this war. Or, he could take current unused AEW talent and help turn them into monster heels. "Powerhouse" Hobbs is a name that comes to mind here.
And who defends AEW? Darby Allin for sure, but who else? The Elite? The Dark Order? Wardlow and Samoa Joe? Perhaps this is a way to weave in the historical plots of this storyline and work Brian Pillman Jr. and Brock Anderson into the angle.
This is a developing storyline to keep an eye on that could have long-term, slow burn results.
–
---
2. The Rise of Jamie Hayter
---
Jamie Hayter's quick rise to popularity has been a long time in the making. An ally for Dr. Britt Baker, a face turn and a split from Baker has been teased for some time. However, this move wasn't even necessary, as the fans simply started to cheer for her anyway.
It's obvious to anyone that she's getting some of the loudest pops, and will likely receive a much bigger pop than her babyface opponent in Toni Storm at Full Gear.
We've seen this pattern before with Tony Khan. He didn't "call the audible" at All Out with The Acclaimed NOT getting the win over Swerve in Our Glory (which was the right move), but made up for it later anyway at Grand Slam.
Much in the same, the fans in Chicago were solely behind Jamie Hayter in the women's title match at All Out, only for Hayter to come up short. This is the chance for a few storylines to be planted, and it all starts with a Jamie Hayter WIN.
A Jamie Hayter win:
-Creates immediate tension with Britt Baker.
-Positions a better heel for Thunder Rosa upon her return
-Creates "tension" with Storm and real-life "friends" Hayter and Baker. Perhaps even an identity crisis of sorts; left without a title and without friends.
-Puts the championship on a "homegrown" talent.
Not to mention that Toni Storm herself wants to "drop" the interim part of the women's championship soon. Which makes me think the ladies may want to be done with the interim nonsense anyway.
It could be a simple one-and-done. Storm defeats Hayter at Full Gear; nothing of note happens, and we keep moving on. However, I'm optimistic that Khan has something else in mind that a simple 'face beats heel' dynamic.
–
---
Honorable Mentions
---
-The Return of the House of Black
Months ago, Malakai literally said in a social media video that he wasn't leaving AEW. He needed a break. We're all humans, and sometimes life become a bit too much for a plethora of personal reasons. It looks like The House of Black is returning given the vignette aired on Wednesday night. Like The Elite, how they return remains to be seen. Could they be a part of Jarrett's war against AEW? Perhaps they take over the Trios division. Or maybe they fit into a feud with the BCC? (More on that later)
-Nyla Rose is Funny as Hell
Nyla Rose is a genuinely funny human being. Her recent TBS Championship snatch from Jade Cargill has had its fair share of misses, but anytime Rose is on screen, I am thoroughly entertained. Now I don't list this because the feud is super intriguing, or that I believe that Jade will lose her title. No, it's that Tony Khan needs to turn Nyla Rose face. Just let her be her hilarious self. It'll pay off — I promise.
-PAC's decent into madness
I mean, he's already kind of mad, isn't he? However, his continued urge to use heelish tactics to win his matches looks to lead to an eventual split from Death Triangle. Rey Fenix refused to use the hammer provided by PAC in his match with Orange Cassidy and Luchasaurus on Wednesday night. This s only likely going to lead to the loss of the Trios Championships, and a full-fledged heel turn. PAC as an evil heel bastard works, and he deserves another future main event feud as a singles competitor.
–
---
1. MJF vs. The World
---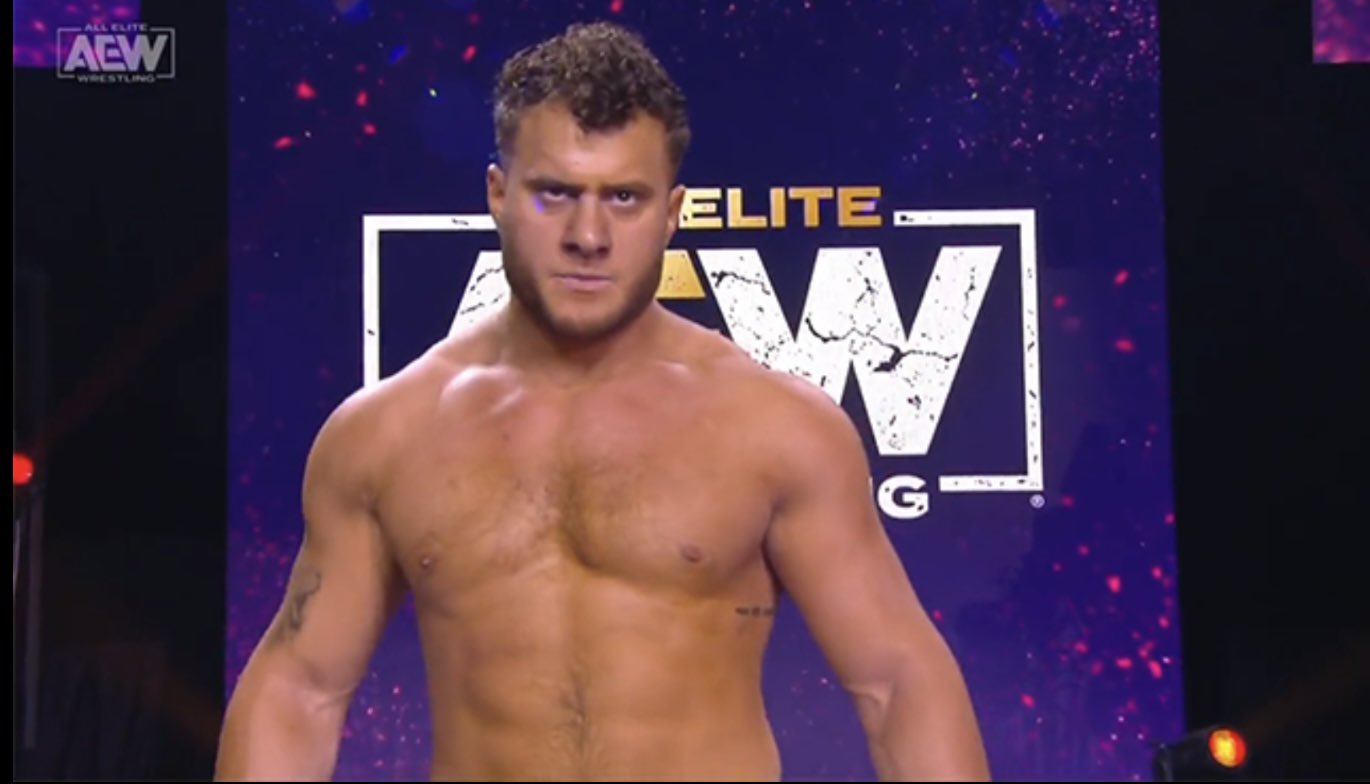 From his contract holdout, to his devilish return at All Out, MJF makes waves wherever he goes. Simply put, he is one of the greatest acts in professional wrestling right now. Every promo is delivered with fiery passion, and every move is highly calculated.
He has the ability to have the fans eat out of the palm of his hands, be it as a face or a heel. Which brings us to his championship match with Jon Moxley at Full Gear. The match itself already has a "big fight" feel to it; and let's not forget that Moxley is still among the industry's best wrestlers right now.
Will MJF pick up the win and become the new AEW World Champion? Will he do it "the right way" as promised? It's possible, but this goes one of three ways:
-MJF tries to win "clean" and fails. Personal turmoil ensues in coming weeks.
-MJF wins, but cheats, going back on his word to win "clean".
-The Firm costs MJF the match.
Personally, I would like to see the return of The House of Black coincide with a Moxley win. Black is the perfect choice to take the belt off Moxley, while MJF slowly becomes an even bigger babyface while going through The Firm over the next few months. Besides, an MJF AEW Championship win means more at All Out 2023, where he will still no doubt threaten to go to the highest bidder in the "bidding war of 2024".
Furthermore, would a heel PAC join the House of Black after breaking from Death Triangle? He did have the black mist spit into his face — talk about long-term storytelling. But that fills the numbers in a potential HoB/BCC feud.
Regardless, we have a scenario where the World Championship picture can go a multitude of different ways; and that's exciting.
–
---
Going Home
---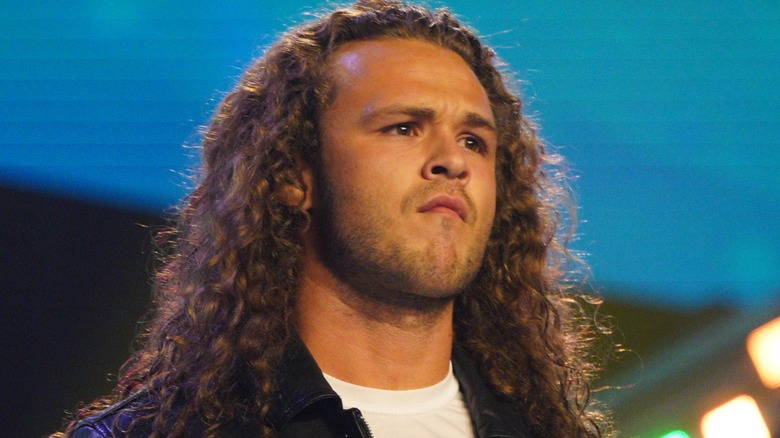 2022 has been a crazy year for professional wrestling — and that deserves its own list of memorable moments. However, be it WWE or AEW, the industry is not without its share of storylines.
AEW often gets flack for a lack of story, matches with little to no build, and a 'blink and you'll miss it' television show.
Two hours on a flagship show isn't a lot of time to tell so many stories, and at the moment, TK and crew are doing their best with what they have. There are seeds planted, and lets hope that some amazing stories can play out in the coming months, and even years from this lot. But like with any story, you do need to invest a little. I feel that too many AEW naysayers are choosing not "really" to invest — and that's okay. You do you.
But there is a lot happening right now in this company, and the loyal AEW fanbase knows it.