Ten BOLD Predictions For 2023 in Professional Wrestling
2022 in the world of pro wrestling, simply put, was insane.
From "The American Nightmare" leaving AEW to Ace Steel leaving bite marks in Kenny Omega's arm, 2022 will go down in wrestling history. As full of a year as it was, 2023 has the potential to be even crazier.
We are truly in the age of "expect the unexpected" — as long as it turns a profit. With Vince McMahon out of the business (seemingly) for good, we have entered a new age of professional wrestling. The former Triple H (Paul Levesque) is now at the helm of WWE programming, while potentially playoff bound Jacksonville Jaguars co-owner Tony Khan has firmly planted himself in the wrestling zeitgeist.
Yes, All Elite Wrestling is on a continued rise. All you have to do is check the average TV ratings from 2021 to 2022. While yes, they have slowly declined since C.M. Punk's absence, on average, Dynamite has averaged 73,000 more viewers in 2022 compared to 2021.  (Source: PWTorch)
All that being said, 2023 promises to be a stellar year in professional wrestling. And while I could throw out casual and safe predictions, why not be a little bold? Let's focus on the seemingly impossible, that if 2022 is anything to go by, may just be possible.
Let's go.
–
#1 – C.M. Punk Will Return to AEW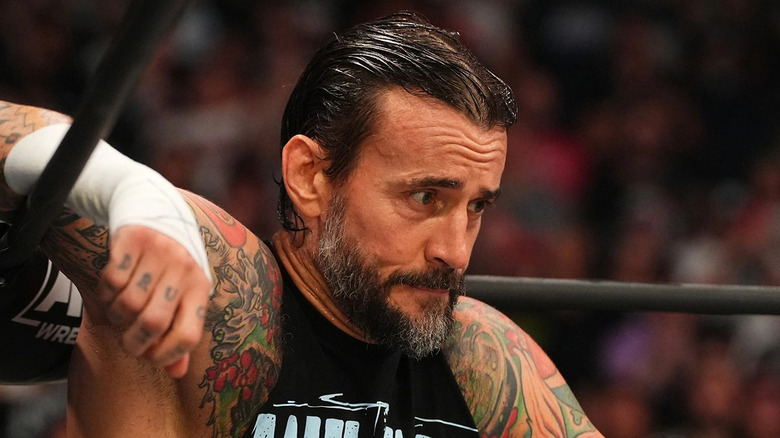 To  be honest, I'm kind of tired of reading out the 'Brawl Out From All Out.' I'm quite sure the parties involved have long gotten over the infamous incident as well. Everyone has gone their separate ways, and the dust has been settling…
So why not do what's best for business and bring Punk back?
Mr. Brooks wouldn't have to work with The Elite in a return, even if the fans may demand it. In some ways, a future C.M. Punk vs. Kenny Omega match may even seem tasteless. But it also might be a license to print buttloads of money. 
Beyond The Elite, Punk has an opportunity to form a Trios group with FTR, reignite his feud with MJF, or even (finally) get the chance to work a program with HOOK. (Remember "Send Hook!"?)
Khan could let him quietly sit out his contract, buy it out, or the adults in  the room can find a way to work out his return upon his recovery from a triceps injury. It may seem crazy at this point, but there is money to be made here.
–
#2 – The First Ever Wrestling Trade Will Take Place
In an ever-connected world of social media, separating AEW and WWE into their own kayfabe universes is a bit pointless. These are two competing promotions, but long are the days of the Monday Night Wars.
AEW vs. WWE seems more like the AFL vs. NFL pre-1966 Super Bowl era than the Monday Night Wars.
Yes, both companies are vying for the viewership of casual and crossover fans, but can it be possible that the two Khan's can work together for the betterment of pro wrestling? We have heard reports that ex-WWE talents have been hesitant to lose on AEW television. If that's truly the attitude, why not just send them back?
In this unlikely, but bold scenario, we would have Kevin Owens sent to AEW for Miro, who would return home to WWE as Rusev. When trades are involved, contracts are taken on by the buyer. Ricochet for Powerhouse Hobbs, Asuka for Thunder Rosa; you can create a million fantasy trades here.
It could also open the door for temporary talent exchanges. Imagine if A.J. Styles was sent to AEW for a featured bout against Kenny Omega — or if Wardlow was sent over to face Drew McIntyre?
Unlikely? Yes. But never say never. The two companies wouldn't have to necessarily promote each other's brand in this scenario, but an acknowledgement that another company exists is best for business all around. If WWE and AEW grows together, than so does professional wrestling's future.
–
#3 – The First Ever All-Women's Weekly Show
I'm a broken record, I know.
But this should become a reality in 2023, even if the odds seem stacked against the idea. Whether or not women's wresting can "draw" is irrelevant. The notion here is that enough talent exists in both WWE and AEW to pull this off. It's a moral win for women's wrestling, a great business PR move, and a small step in the right direction for wrestling as a whole.
WWE wouldn't need to do this, as they have 6 hours of weekly programming to feature their women. AEW, however, only has half of that (not counting YouTube), and more women on the roster that should be featured weekly that simply aren't.
With Ring of Honor becoming a streaming-only option, this opens the door for one of the two AEW YouTube shows to become a women's only broadcast.
If AEW lands a deal with HBO Max, this sweetens this pot, as we could see this show play outside of YouTube. Khan has "All Elite Women" trademarked — so let's put that to use, eh?
–
#4 – Roman Reigns Will (STILL) Be World Champion Heading Into 2024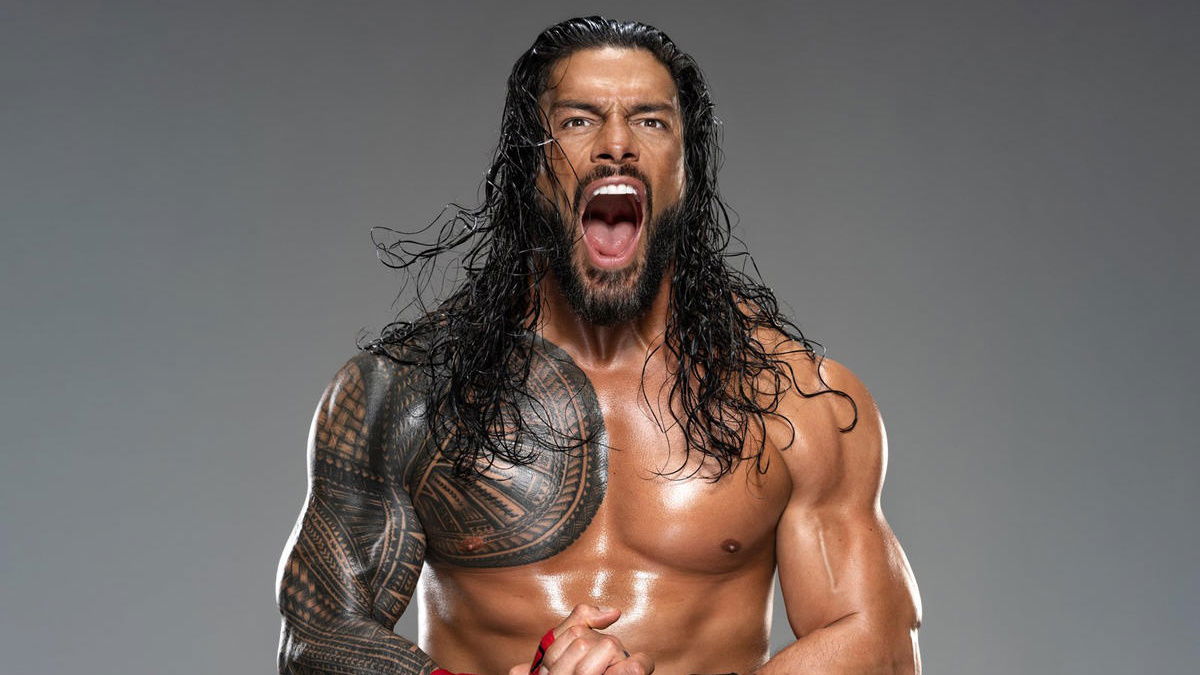 The bottom line is this:
WWE have booked themselves into a corner with Reigns. There isn't a single member of the roster that could believably defeat him at this point aside from a select few. Those select few would do nothing to call for such a historic reign to come to an end.
Sure, Lesnar could take it off of him – but what purpose would that serve? We've seen this before. Balor, McIntyre, Cena, Owens — these are high profile names who have already lost to Reigns since 2020.
We knew NFT-scammer Logan Paul wasn't going to pull off the impossible, either. Is Cody Rhodes a possibility? You mean ex-AEW mid-carder Cody Rhodes? What about Bray Wyatt? You mean the 'supernatural' Bray Wyatt whose gimmick is slowly wearing out its return?
And WWE hasn't positioned themselves in a place where they have a ton of breakout future talents, either. Aside from Bron Breakker, Grayson Waller, and Dominik Mysterio — how many future main eventers do you honestly see in WWE under the age of 30? And the names mentioned will not be ready for a world title reign of that magnitude by 2024, much less 2025.
Reigns will hold on to this championship, mostly because nobody else is worthy of taking it from him.
–
#5 – AEW Fight Forever Will Break Records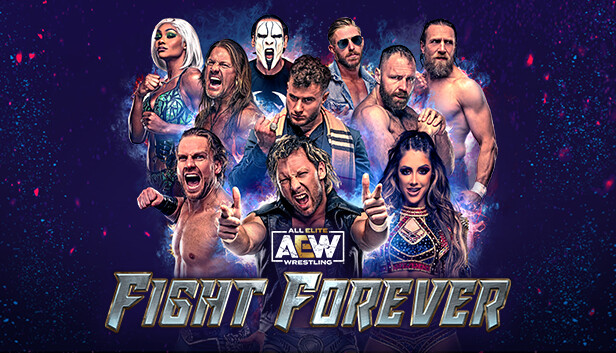 This is bold because it's a new sports game from a new company. However, gaming has trended towards Indies titles over the years due to poor management and development of AAA titles.
If Fight Forever truly becomes a "No Mercy clone", where fun and customization are at the forefront of an arcade-wrestling experience — it could catch fire. More than ever gamers appreciate a smooth, bug-free, dynamic experience in their titles. We've seen the opposite with titles like Cyberpunk 2077 (which is now recently just playable as all bugs are fixed — and is a damn fine game), Overwatch 2, Saints Row, Battlefield 2042, etc. Indie games like Sable, The Forgotten City, MADiSON, and a host of others, are worth your time and do not require AAA development or graphics.
We know the graphics aren't on par with WWE2K levels. But it doesn't have to be — it just has to be a easy-to-play, customizable, super-fun experience.
While far-fetched, I think this formula could lead to Fight Forever becoming one of the top sports titles of 2023.
–
#6 – NBC Universal Will Prepare to Buy WWE
This doesn't seem entirely unrealistic. But let's face it; wrestling TV ratings are down across the board for both major companies. WWE has seen a slow decline of their own TV ratings since 2002.
Casual fans are becoming less and less, and their hardcore base is aging out. The median age for a WWE fan is around 55.
Most new fans in the 8-18 demographic are likely tuning out by their late teen/adult years in favor of MMA, or other fandoms. (Or they're just busy with college, young adult life, etc.) We've seen this happen within said decline from 2002 – present day.
WWE has put itself in a profitable place by cutting their roster, raising ticket prices, and striking lucrative blood money deals with the Saudi government. In addition, WWE have seen expansion and further investment in many other countries as of late. You're watching a product booked for the global casual fan more than anything these days.
What this translates into is less influence here in the United States. So might as well sell the well-known WWE brand for TV rights at home, while continuing to expand globally, right? It makes business sense; and it would bring another era into wrestling history:
Conglomerate-owned wrestling.
The face of the product may not look much different, but I know WWE's shareholders, investors, and public image would all benefit from a NBCUniversal buyout.
–
#7 – Rhea Ripley Will Hold a Major Championship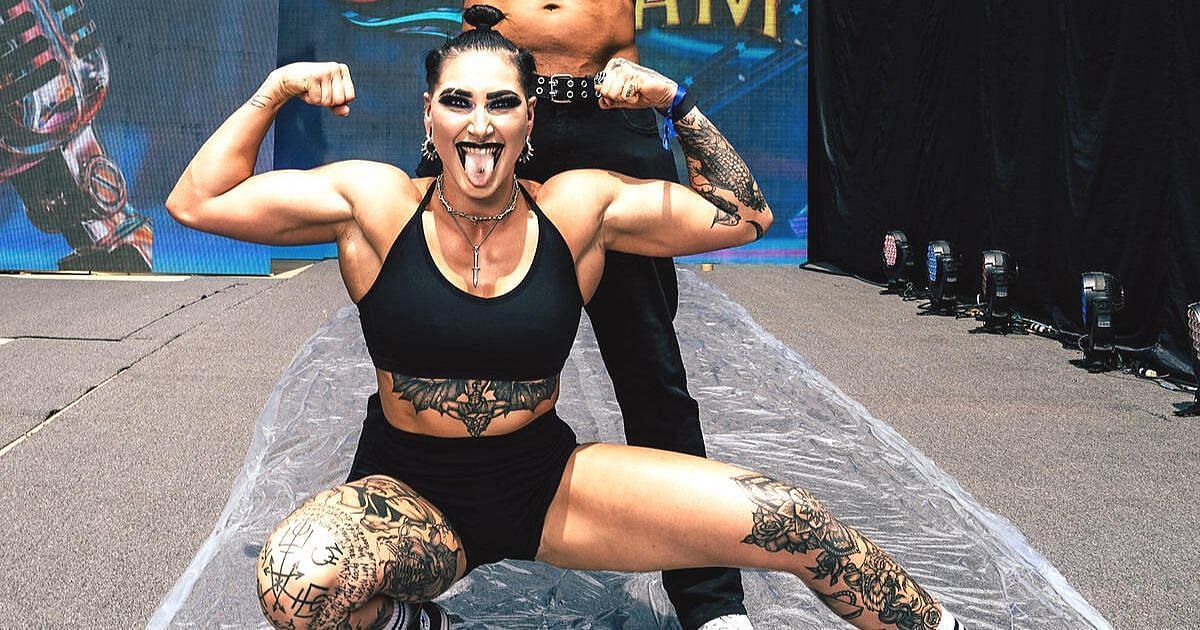 I don't just mean a women's championship.
They've already experimented with this in her match against Akira Tozawa. If we're being honest, Ripley has become the true centerpiece of Judgement Day. While names like Belair, Rousey, and Lynch are atop the WWE food chain; it's hard for me to believe they would defeat a red-hot Ripley right now. You could throw a women's world championship on her; and it's well-deserved, but why stop there?
So in the spirit of Chyna, why not throw a men's championship on her?
Could she not believably beat Austin Theory for the U.S. Championship? And while I may not book her over current Intercontinental Champion GUNTHER, I don't see it as a stretch for Ripley to become a future IC champion.
–
#8 – AEW/WWE/New Japan Will Hold a Joint Supercard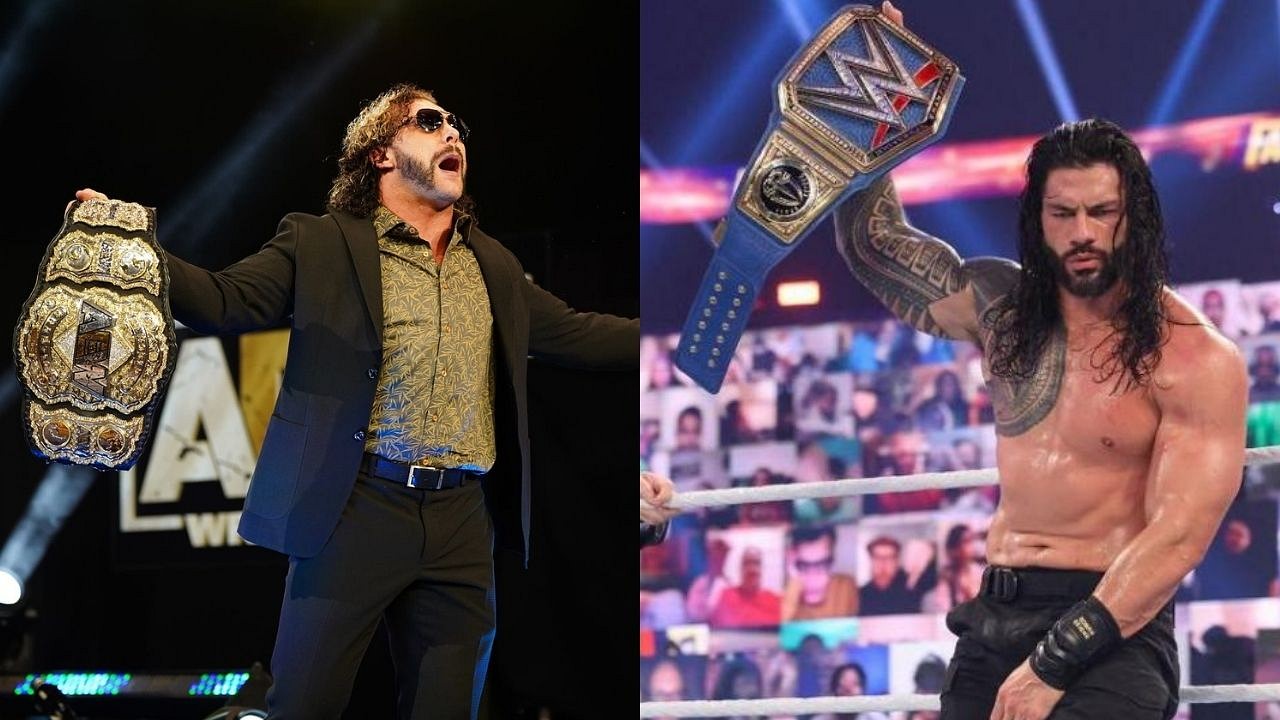 WWE and New Japan have been talking. There have also been discussion of a "Forbidden Door" entrant into this year's Royal Rumble. AEW will do business with just about anyone.
Is there a reason why all three can't work together?
At this point, the wrestling business needs a boost. Crossing the imaginary lines placed long ago by Vince McMahon and Eric Bischoff is just what the industry needs.
Can you imagine the buyrates of a show that features the likes of Kenny Omega, Roman Reigns, Will Ospreay, Jay White, Bryan Danielson, Sami Zayn, MJF, Finn Balor, Adam Page, A.J. Styles, Taiji Ishimori, Kazuhchiko Okada, Darby Allin, and many more?
Not to mention Mercedes Varnado's appearance at the upcoming NJPW Wrestle Kingdom will open more doors. Dream matches such as Britt Baker vs. Mercedes Varnado, Jamie Hayter vs. Bianca Belair, KAIRI vs. Roxanne Perez , Becky Lynch vs. Thunder Rosa, and much more could become a reality.
Again, think of the profit that could be made by all companies. 
It's bold, but not impossible.
–
#9 – Swerve Strickland Will Become AEW's Top Heel
There is nothing wrong with swagger; especially in pro wrestling. However, in a society that is increasingly downplaying the importance of materialism, Swerve Strickland's lavish character would pay off huge as a heel.
Swerve is the total package when it comes to a pro wrestler. His growing elitist rap mogul persona is only going to explode with Rick Ross behind him. While he may not have the chops of an MJF (and who does?), there is an "IT" factor with Swerve as a heel that immediately draw eyes to him.
MJF will likely not keep his despicable top heel status by the end of 2023. Even the best heels will slowly start to get cheered over time. I expect Strickland to take his place, even if not an AEW World Champion.
–
#10 – Wrestling Fans Will Become Less Toxic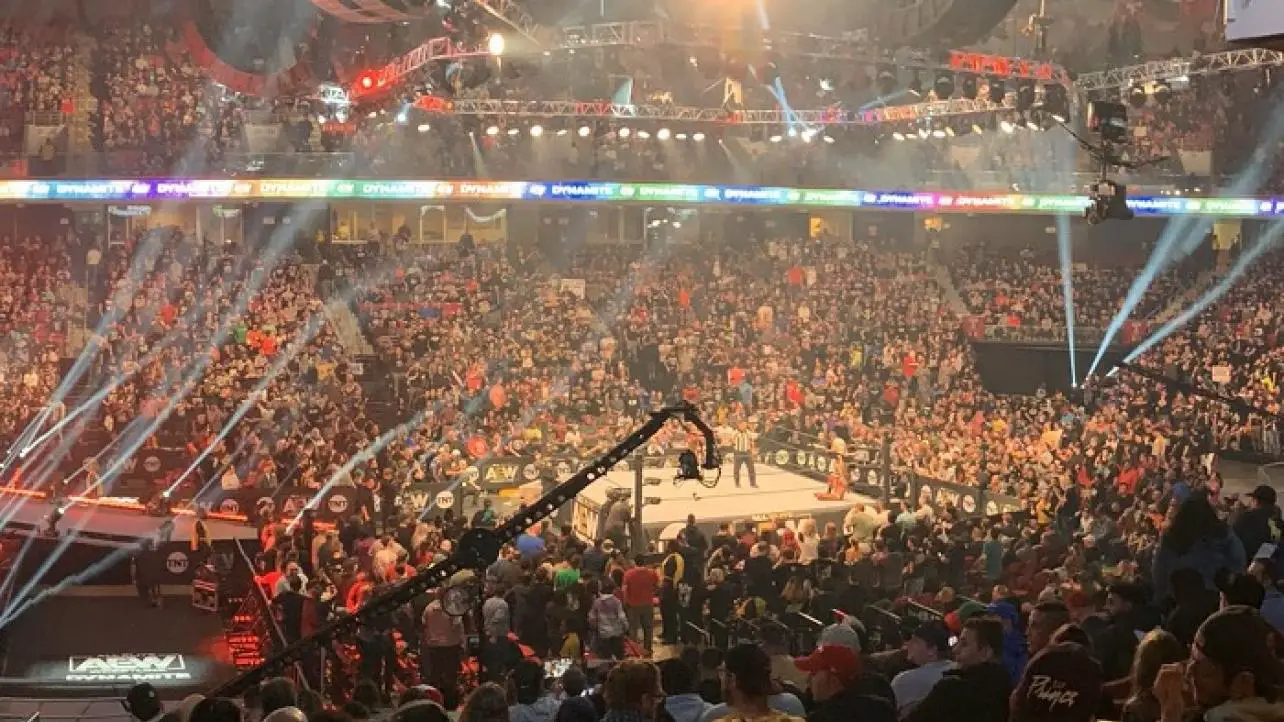 Toxicity is beginning to lose favor in the internet. That's not to say it won't exist (it certainly will), but there has been a shift as of late. Notable incel influencers and hate-mongers are being called out more than ever before.
Celebrity worship is trending downward, even to the point where nepotism-babies are being singled out on social media. The last three election cycles have favored Democrats — the party in opposition of a Republican party that very much liked to troll and divide the masses. The message isn't working, and the party is now attempting to shift away from that.
2022 was the first year (mostly) out of a nasty, life-changing, history-altering pandemic. At this point, most of us just want to enjoy life and tune out the negativity of feckless bullies in need of a good therapist for their mental health problems. Whether it comes from politics, celebrities, or wrestlers — we're paying less attention to these cries for help that come in the form of insults.
In short, I believe wrestling fans will be less toxic in 2023.
AEW has become established now, and it's not like WWE is doing anything groundbreaking at the moment. Both companies have their hits and misses, but once all the dust settles — it's still pro wrestling one way or another.
Whether you hate AEW, hate WWE, or are a Cornette Cultist that is jaded with both companies — you can't carry too much hate for another company in your heart forever. It takes a lot of energy to be so bitter. Are you not tired, yet?
I think many are getting tired of divisiveness in general. This will present in 2023 as wrestling fans will (hopefully) be a little less toxic toward one another, and actually be nice.
–
10 out of 10, right? It'll be fun to check back in a year to see how many of these I got wrong. What are your BOLD predictions? Leave them in the Disqus comments below!
-T5W
Hate mail: t5wrestling@proton.me