Please Stop Booking ROH Matches on AEW Television
The headline is the intro. It's self-explanatory.
But as we've seen in recent months, ever since the purchase of Ring of Honor at the hands of Tony Khan, the product has been featured heavily on AEW television.
At first it was fine. It's paying homage to an important wresting promotion in our history. Ring of Honor has spawned loads and loads of great household wrestling names; Samoa Joe, C.M. Punk, Seth Rollins, Bryan Danielson, Claudio Castagnoli, A.J. Styles, and many, many, many more.
But while important, having the promotion in the face of AEW viewers isn't a great move. I can give you three reasons: Let's dig in.
–
Not All AEW Fans are ROH Fans
I think this is a crucial point. I'm well-versed in the world of professional wrestling. Much like Tony Khan, I was that cliché wrestling nerd in the early-mid 2000s that was consuming Ring of Honor, Chikara, Dragon Gate, Shimmer, and others through wrestling torrents and DVDs.
But this is largely in response to two things: 
WWE's product was hot garbage in the mid-2000s
No other mainstream alternative existed (you can barely count TNA here)
I stopped watching WWE a few years ago, so I can't make a comment on whether or not the product is still hot garbage. But what I can say is that there is a mainstream alternative now in AEW.
Quite frankly, I don't want to see Ring of Honor matches on Rampage or Dynamite. I'm not alone, either. Plenty of new AEW fans who aren't complete wrestling nerds simply don't care about this other brand. I've been asked plenty of times by casual wrestling friends "WHO" such and such Ring of Honor (or New Japan) talent is now randomly on AEW television.
It feels like ROH championships are defended more than AEW championships at this juncture.
I don't believe you should primarily book for your casual fans — but you DO need to keep them in mind. It's how you grow your product. And that segues into the next point.
–
AEW Talent is Being Held Back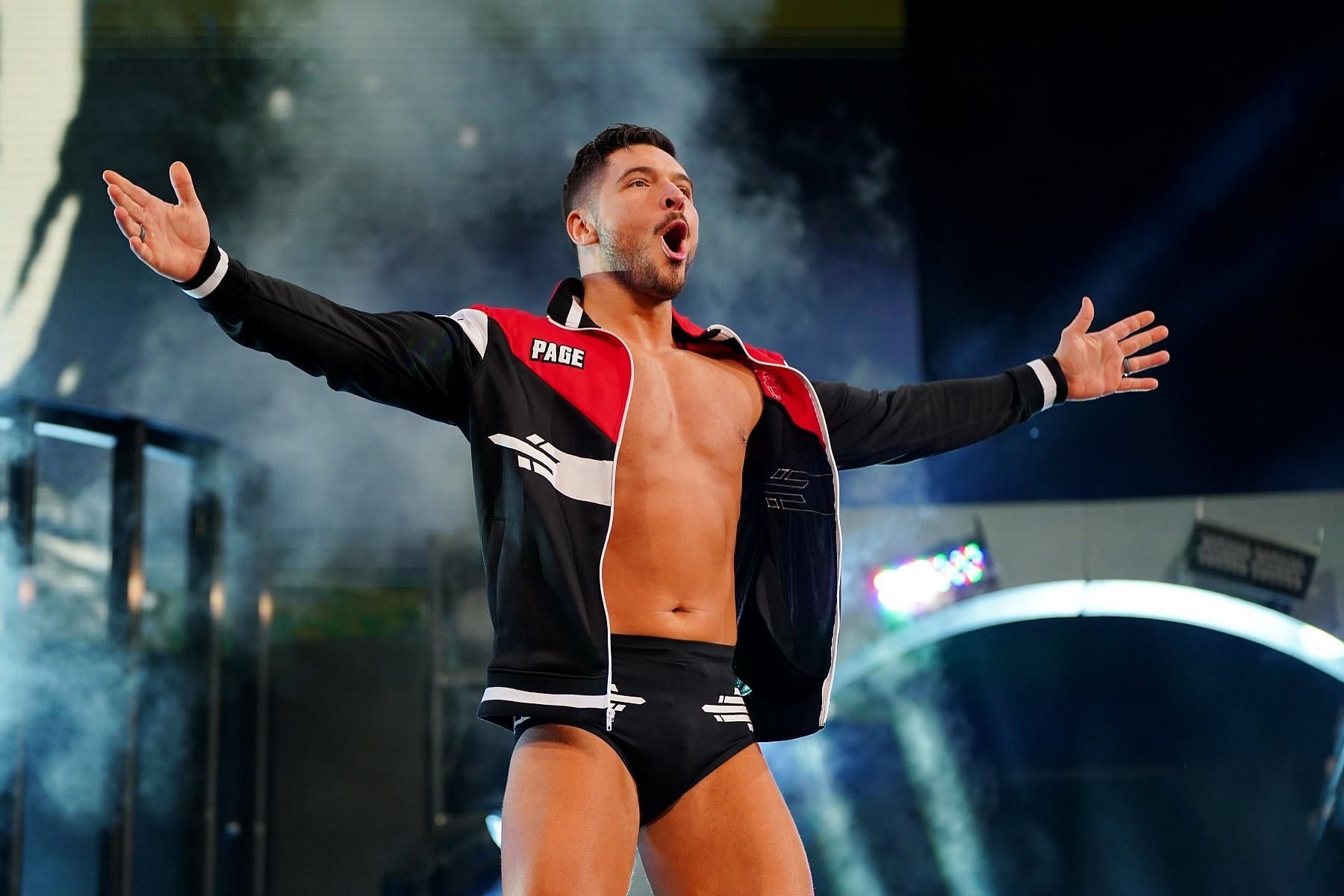 Every time you book a Ring of Honor title match, even with AEW talent, you hold back others.
-You might say "well Daniel Garcia and Wheeler Yuta can still hold ROH titles as AEW talent"
…and I say that it takes away from AEW as a whole when there is a shifted focus on ROH.
-You might say "Tony is just using AEW talent to elevate the ROH brand"
…and I'll say that as ROH is elevated, AEW is remaining stagnant.
-You might say "This is temporary until ROH gets a TV deal"
…and I'll say that Khan should focus on AEW's new TV deal and stop worrying about a brand that was all but dead in 2020.
This is the bottom line. The more we see Ring of Honor on AEW television, it makes AEW look just a bit less important. Every time a ROH championship is defended while the TNT and TBS championships go LARGELY undefended, it makes AEW seem less important. And every time you bring in non-AEW talent like Bandido (or even Juice Robinson) on Dynamite — it takes away spots from the existing AEW roster.
–
ROH is Hurting Women's Wrestling
Do you know what also happens when you consistently book Ring of Honor on AEW television? Would-be spots for more women's matches are subbed out for ROH. And yes, it's a small chance that Khan would do this anyway, as he has shown that he has difficulty booking women, but these are lost spots.
Simply put: The women's roster has grown to a point where enough talent exists for more than one match per show per week — or even every two weeks. Listen carefully, and you'll notice that the roster's pops are getting louder. Baker, Hayter, Storm, Deeb, Athena, and now Saraya (HUGE POP last week) are gaining momentum.
Pronounced Sir-rey-uh — say it right!
Not to mention the already popular Willow Nightingale, Julia Hart, Ruby Soho, and when she actually is booked, Abadon. In addition, the current world champion in Thunder Rosa is out with injury. The talent is all here — finally — but remains a bit aimless…
Ring of Honor is indirectly bringing dishonor to the booking of women's wrestling in AEW.
(Jade Cargill is for another article — as that situation is slowly turning into a disaster…)
The point here is that you're taking away focus on women's wrestling, and you're taking away focus on other AEW talents.
–
Going Home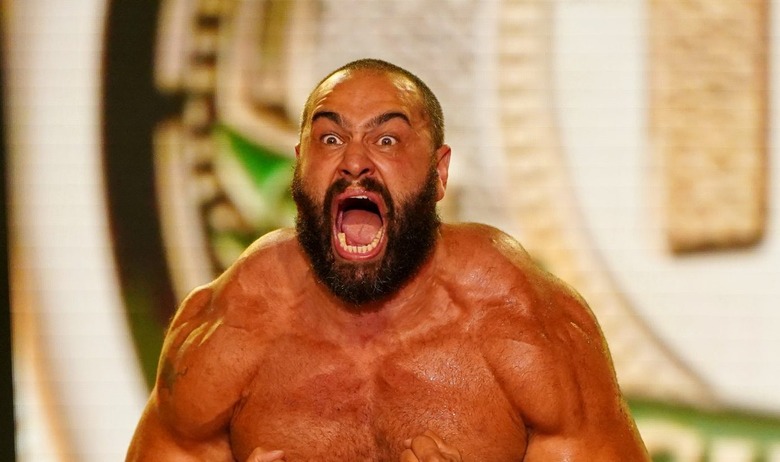 Who is currently on the "HAVE YOU SEEN US?" posters on AEW television?
-Miro
-Brian Cage (sans his one random appearance last week)
-Brian Pillman Jr.
-Griff Garrison
-Andrade
and to a lesser extent as it seems creative has nothing for them…
-Wardlow
-Best Friends + Danhausen
-Butcher & The Blade
-Ethan Page
-Brock Anderson
-Dante Martin
(and there's more I'm not listing here)
I will gladly take a Brian Cage vs. Wardlow feud for the TNT championship over any random Ring of Honor title defense. Give me Miro vs. Ethan Page, or Brian Pillman Jr. vs. Brock Anderson. Give me Julia Hart vs. Willow Nightingale, or Jamie Hayter vs. Britt Baker.
These are your future talents, but they aren't being treated as such, are they?
–
Can we just replace AEW Dark: Elevation with Ring of Honor by way of Universal Studios? Is it that complicated? I don't even mind if AEW talent competes in ROH (yes, I know TK technically has contracts for both promotions) — but please SEPARATE the two.
Because while using Chris Jericho to elevate the championship makes sense, I also kind of don't care. I don't like not caring about Chris Jericho, who is one of the greatest wrestlers of our time.
Ring of Honor has a legacy; I get it. But AEW is trying to create its own legacy right now, and ROH is just getting in the way. This was a company on its deathbed throughout 2020-21 — perhaps it should have been left that way. Or let's taper expectations at a minimum.
AEW needs to just be AEW. Let's leave ROH to be its own thing OFF of AEW television.
-OMC