The Pros and Cons of an AEW Brand Split
News broke last week regarding the imminent return of Mr. Phil Brooks to AEW. And with that, the rumored possibility of an AEW brand split to go along with it. The factor behind the potential move being that a split would keep the peace between Punk and those who don't get along with him.
I will state right away that creating a brand split for one man is a terrible idea. It just sends the wrong message to the locker room. As if Tony Khan is going to have a Xeroxed, hand-written note dispersed to the talent with a picture of C.M. Punk that says: "Do you Like me?" Yes or No?
And whoever circles "yes" will head on over to AEW's third rumored Saturday show; Collision — possibly slated to start in June.
But if the brand split is not due to Punk's issues with The Elite, then it's worth looking into objectively. With any large move, there are pros and cons; and the same goes with a potential brand split. So with that, let's dive into the pros and cons of an AEW brand split.
–
Con: Overexposure
What immediately comes to mind is the risk of overexposure. Unless the rumored Collision show is replacing Rampage, that's three major network broadcasts per week — plus Dark, Dark: Elevation, and Ring of Honor.
Granted, not every AEW fan watches all of these shows religiously. I'll catch a Dark here and there if a talent I like is on, and I'll catch Rampage if I happen to be by a television on Friday night with nothing else to do. While I'll go out of my way for a Wednesday night show, I can't say I'd be regularly glued to my television every Saturday night. Summer is on the horizon, and being outside tends to happen a lot on weekends.
I don't think it would sour AEW overall, but there is a risk if there is simply "too much" to keep up with.
–
Pro: Overexposure
That's not a typo. In a way, having so much of AEW serves a greater purpose: Brand recognition. You mean to tell me that in less than 5 years, AEW has grown to match the number of shows on network television as their competitor? While AEW fans may not get to take in all of the product's weekly goodness, I think that's alright. More than anything, it continues to cement AEW's position in the global wrestling landscape.
Do most WWE fans watch every single weekly show? Not likely; life happens. So in the same way, does it really hurt to have potentially up to 5 hours of AEW on network television per week? At the end of the day, if WarnerBros/Discovery is happy and wants to keep giving AEW shows and throwing money their way — who are we to say what is too much?
It also gives the chance for casual Saturday viewers to check out AEW. If a Saturday show caters more to the casual fan in talent alone, but keeps the AEW flare fans have come to love, it could ultimately lead to higher viewership overall across all shows.
–
Con: Risking a Loss of Title/Flagship Prestige
The one thing I hate the most about brand splits is that you tend to get championships exclusive to that brand. Think about the championships of Raw, as an example. Are these the actual World Championships, or championships for the brand? Well, they're for the brand, right?
Raw is a TV show.
Hence, the Universal, Women's, and Tag Team Championships are essentially glorified television championships. (Same for Smackdown) I'm sorry, but having two world champions is stupid. I would hope that Khan would have his major champions (World, Women's, Tag Team) simply travel between shows as opposed to creating entirely new championships.
Now if no new championships are created that are exclusive to a "brand", then this is no problem. In addition, however, you do risk losing what made Dynamite as a flagship show special. Unfortunately, Rampage is an afterthought many weeks — but as an AEW fan, when you tune into Dynamite, you're largely guaranteed a good show.
Can Tony Khan book two bangers per week, or will a focus of a new Saturday night show take something away from Dynamite? This remains to be seen.
–
Pro: More TV Time for Talent
A future main event talent like Swerve Strickland should be on television every week. While I enjoyed his match with Darby Allin on last week's Dynamite, I was reminded of how little we have seen Swerve beforehand. With a second brand and show — this problem is naturally solved.
With two completely separate rosters, you have more dedicated airtime for the likes of Strickland, Cargill, Wardlow, and MIRO (don't think we've forgotten about Miro…). In addition, you can highlight some names we haven't seen awhile, but probably should. Hikaru Shida, Brian Cage, Penelope Ford, Brian Pillman Jr., and Mark Briscoe — are all names that I think could be featured more often on weekly shows.
The "this roster is too damn big" problem suddenly doesn't seem so big anymore.
–
Con: Ring of Honor Might Suffer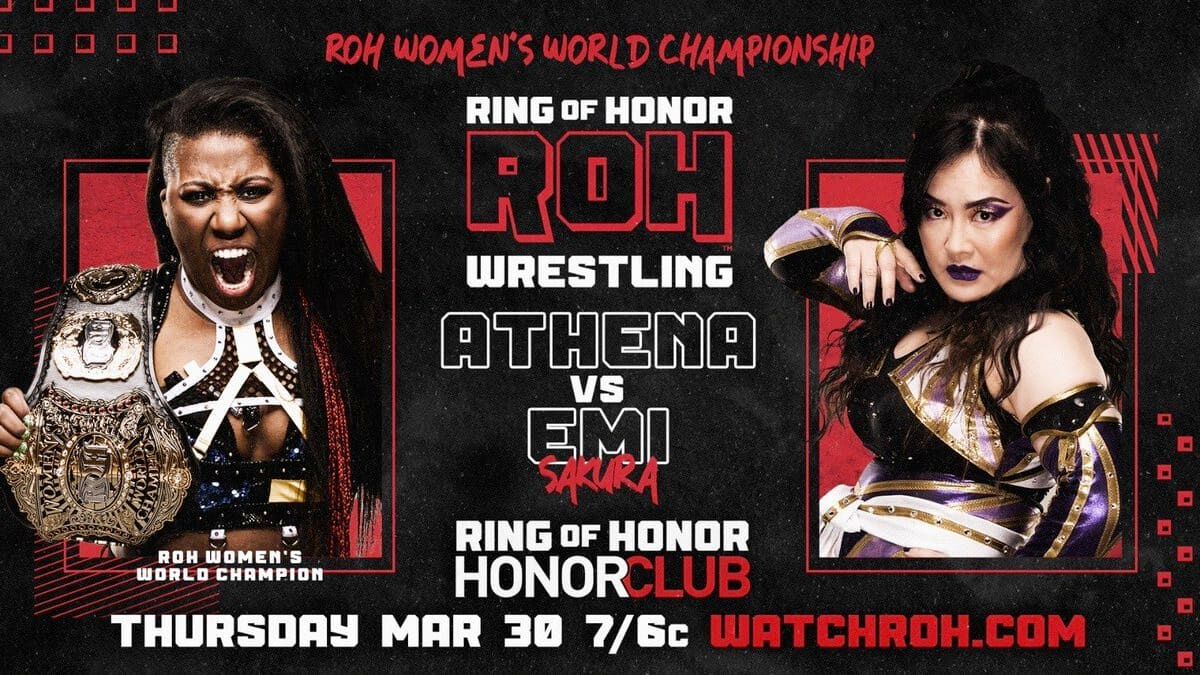 I think most would agree that Ring of Honor serves as sort of a developmental territory right now. In some ways, it always has, be it AEW or WWE. But in a scenario where there's so much AEW action, who would have room for Ring of Honor?
And perhaps this is okay. I imagine the ROH diehards are watching, regardless. Much like GCW, NWA, or Impact — it's another smaller Indies fed — just with a larger brand attached to it.
But when it comes to how much wrestling could a possible viewer take in, I see ROH serving as the last priority compared to 3 larger weekly TV shows.
–
Pro: Each Brand Could Carry Its Own Identity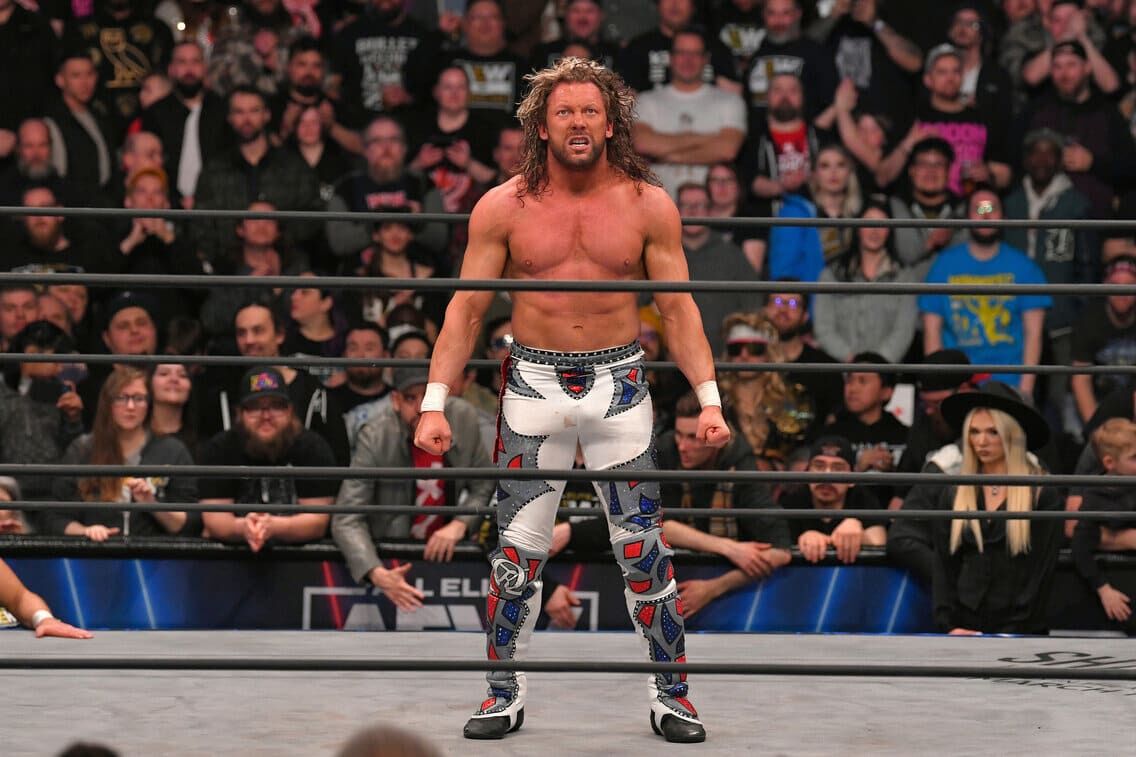 Maybe you like the fast-paced, acrobatic wrestling styles of Sammy Guevara, The Young Bucks, and Orange Cassidy. Or perhaps you just like big beefy boys, slapping meat; like Hobbs, Wardlow, and Cage. Or maybe you prefer your mat technicians like Bryan Danielson, MJF, FTR, or Kenny Omega.
With a brand split, there is a unique opportunity for either to have its own identity.
You can save most of the flash and high spots for Dynamite as is, but maybe save the old school, Crockett-style wrestling for Saturday nights. Now I wouldn't separate the rosters in a way where we only get one style over another. But a general lean towards one style would be appreciated, as fans would eventually know what to expect per show.
And as mentioned, it offers an opportunity to placate to the casual fans with a "certain" type of roster for one show.
–
Con/Pro: Possibility of Lower Attendance
This might be a major moot point. But I have to think that a third show means an entirely separate schedule of live shows. Now the "pro" with this is having more opportunities for live audiences to experience AEW.
However, if Dynamite and "Collision" come to your area twice or more per year, how many times is a fan reasonably going to attend? Furthermore, if Dynamites feel slightly less special because of this new Saturday show, perhaps there isn't as much of an urge to attend live Dynamites anymore.
ON THE OTHER HAND…
Saturday night is a much easier live event to attend for most families than smack-dab in the middle of the week. Making a live Dynamite, even two hours away, means an overnight hotel stay; time requested off of work, and available funds. Attending a show on a weekend makes this entire process a bit easier.
So I chalk this one up to a potential pro and a con.
–
Pro: Tony Khan Will Need Help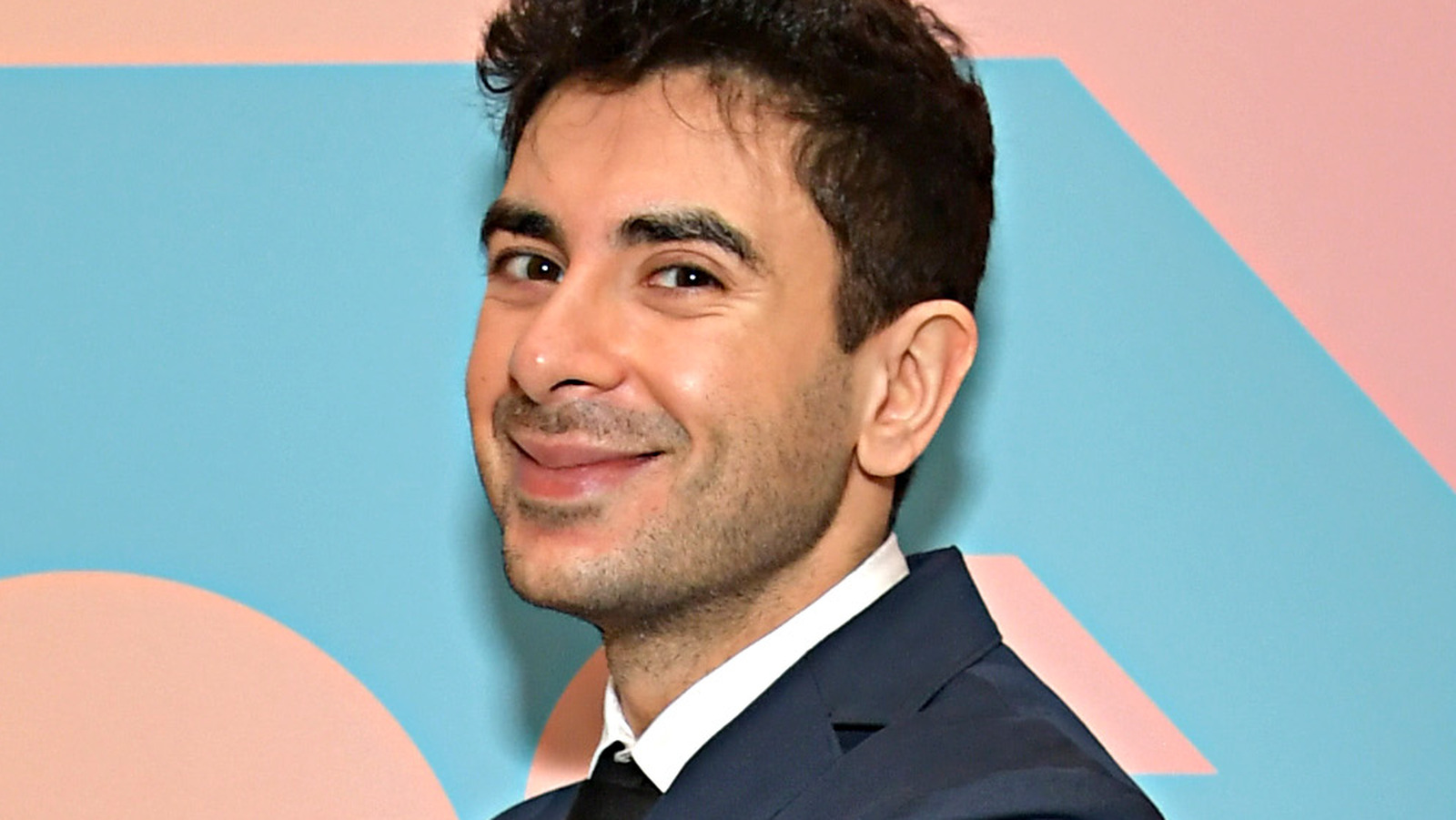 One man can't do it all. A second weekly show, especially if it's a two-hour show, needs an extra set of hands. I assume that he'd still have final say over his shows, but I can't help but think he's going to form an actual booking committee. Or at the very least, a few experienced hands to help him with the chaos.
And it's not that AEW's quality has dipped in 2023. We have a few bangers of feuds in the making right now; from MJF vs. The Pillars, Cole/Jericho, The Elite/BCC, and The Outcasts vs. Hayter/Britt. But with an extra set of eyes and brainpower, how much improvement would we see over the booking of Wardlow, Hobbs, Cargill, and a few others that sometimes get minimal attention?
This is definitely a plus in my eyes, as we did have a drop in booking quality at times throughout 2022. This is too good of a roster for one man to take it all on. Khan is a good booker overall, but Khan + experienced help will only deliver better content.
–
Con: C.M. Punk Will Be Placated to
Look, I want C.M. Punk to be happy. I want him to be a contributing part of AEW's success. But as mentioned, if this roster split is BECAUSE of Punk, then this in itself is a con.
Split the roster because it helps grow the AEW brand overall. Do it to give other talents opportunities on TV, and push the women. But under no circumstances should this be done to placate Punk.
I would hate to see a scenario where Khan is going through a notepad with two columns: Talents who like or don't mind Punk, and talents who despise him. It would be a sign of good faith for The Elite and Punk to end up on the same roster in this case — as it shows that Punk was not the catalyst for this move.
–
Pro: More Focus on Women's Wrestling
Julia Hart will be a megastar one day. So why wait? A second show has the ability to feature her, and more of the women's division in general.
And now you can bring in a much desired AEW Women's Tag Team Championships — Do it, you coward!
But it stands to reason that with more airtime, you have more spots available for the women's roster. There are plenty of women on the roster that deserve time on a weekly basis. It's not just Julia Hart, but think of Kris Statlander and Leyla Hirsch when they return from their injuries sooner than later.
Emi Sakura, Hikaru Shida, Abadon, and The Bunny are all underappreciated on this roster. Not to mention, time could be made for part-time members from overseas like Maki Itoh and Yuka Sakazaki. And man, is anyone watching All Access? Tay Melo is downright thirsty for some in-ring action.
More TV time = More women's wrestling. Everyone wins.
–
Con: It May Hurt Local Indies
A lot of AEW talents tend to work the Indies scene. However, if many talents are featured more on weekly television, and in important angles, it may lessen opportunities to work for outside promotions. Overall, this is better for the roster when it comes to more national exposure.
But we may see less notable names on the Indies scene because of it. Independent wrestling is resilient, and it will always be around. Khan shouldn't cater to the Indies just to keep them strong — but two brands may create such a unforeseen side effect.
It's a quite small con, but something to keep an eye on.
–
Going Home
Coming this Summer — Statlander Saturday Nights?
I could sit here and fantasy book the brand split, but now is not the time. Perhaps it comes at another date, or at least until the brand split is confirmed. Right now all we have are rumors, rumors, and more rumors.
Overall, I do see more opportunities for success and growth in a brand split. It would be something that has to be done carefully. But more importantly, the split needs to serve a purpose, and mot make the same mistakes WWE brand splits often do.
Highlighting more talent, letting segments and matches have more room to breathe, and creating unique identities per brand are all positives. Even if it almost seems too early in AEW's short history, they have the talent and major cable network backing to make this happen.
So is a brand split good for AEW? Optimistically, I'm going to say yes. But Khan will have to work hard at making both major shows feel important, creating separate identities for the two brands — all while pleasing the collective AEW (and casual) fan base at the same time.
Good luck, Tony.
-T5W
t5wrestling@yahoo.com