The Five True Pillars of AEW (Men's Division)
On June 9th, 1995, four wrestlers would go one to have one of the greatest tag team matches of all time. Dubbed the 'Four Pillars of Heaven', four wrestlers who were the cornerstone of All Japan Pro Wrestling fought in one of the most well-known battles among fans of Puroresu.
This historic match pitted Mitsuharu Misawa and Kenta Kobashi against Akira Taue & Toshiaki Kawada. The 42-miute classic is a masterclass on in-ring storytelling and psychology. It is the absolute pinnacle of professional wrestling, which any legitimate talent should aspire to. Between them, the "Kings Road" style of wrestling was born, with an emphasis on high in-ring wrestling quality and multi-layered storytelling. This is something Tony Khan likely aspires to in AEW.
You can watch the full match below: 
However, as the saying goes; "it takes a village". And while these four greats contributed to AJPW's success in the 90s, they weren't the only four legends in the promotion. Lest we forget names like Genichiro Tenryu, Jumbo Tsuruta, Jun Akiyama, and Giant Baba.
Much in the same, AEW has their own four original pillars — MJF, Sammy Guevara, Jack Perry, and Darby Allin.
However, I have to wholeheartedly disagree with some of them.
In 2022, especially with the rise of women's wrestling, four is simply not enough. And as pointed out, Misawa, Kobashi, Taue and Kawada all had a great supporting cast; legends in their own rights.
Four is almost too small, especially when you have a women's division to consider (they'll be saved for a separate article). But for the sake of not breaking too much from tradition, let's keep our number 5 per division. (It is Top 5 Wrestling after all…)
Wrestling intelligence, popularity, quality of matches, future (or current) potential, and main event presence all factor in to becoming a "pillar". In addition, the idea here is that you can take any two pillars, create a feud with them, and it will be an instant must-see story.
So with that, let's dig into the true pillars of AEW.
–
MEN'S PILLARS
---
Honorable Mentions
---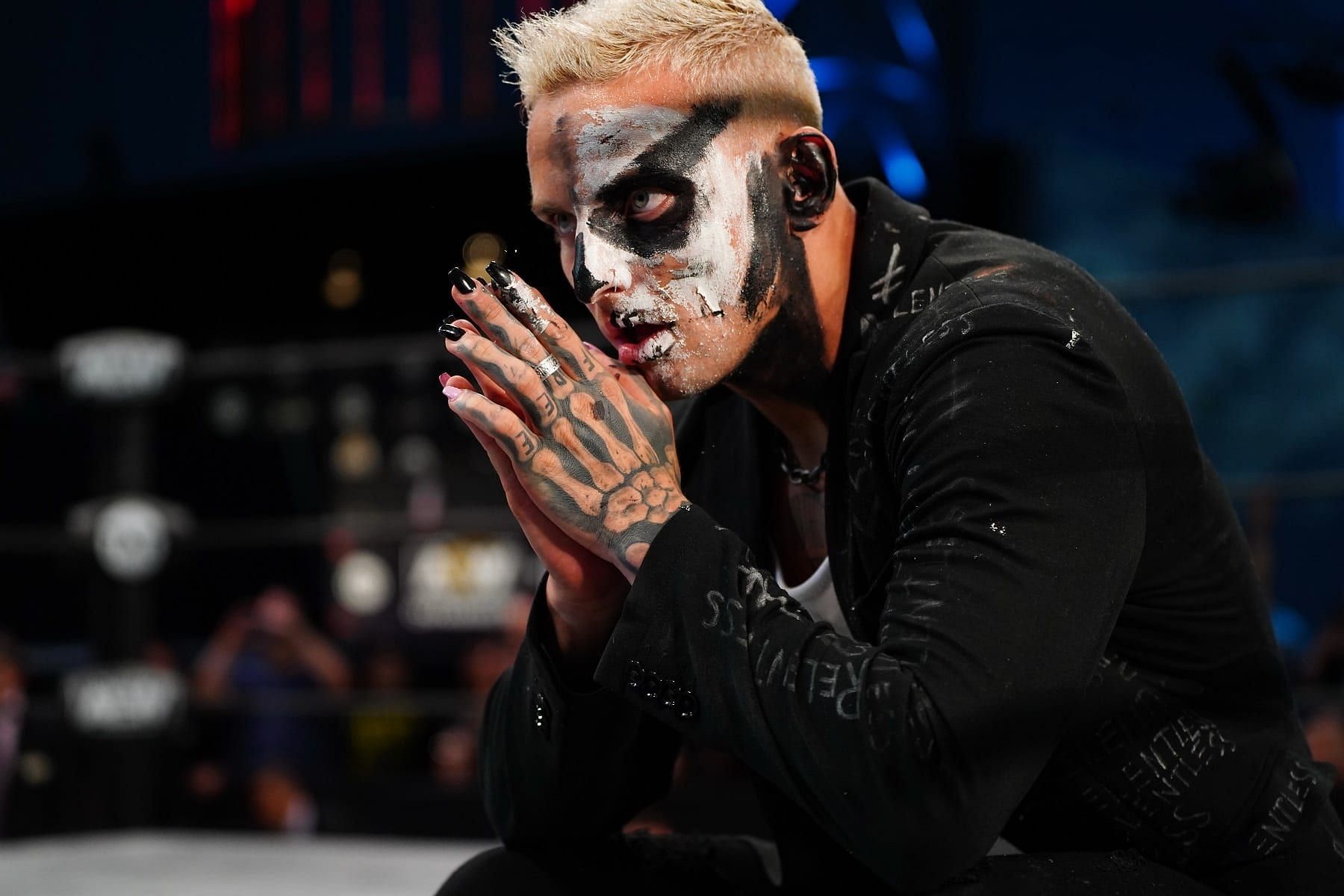 Darby Allin | 'Jungle Boy" Jack Perry | The Acclaimed | "Powerhouse" Hobbs | Swerve Strickland | Orange Cassidy
As you've noticed, two of the four original pillars are listed as honorable mentions. I have no doubt that Darby Allin and Jack Perry will have many main events in their future, but they lack one area that exists in other pillars: Mic skills. It's hard to completely connect with fans when you're not talking to them all that much. The same goes for Orange Cassidy.
In 2022, you just need this aspect of your character to be a consistent main event player. I just don't see this with Allin, Perry, and Hobbs — at least not yet. They still have room to grow, and I still believe these three are future stars with drawing power. They just aren't a pillar yet.
The Acclaimed serve as an honorable mention simply because of how over they are, and how much potential they have in AEW's always hot tag division. As far as Swerve Strickland, if Khan proceeds to run with the likely coming heel turn into a larger-than-life elitist rap mogul — the potential for uber-heel status is there for Strickland in AEW.
–
---
Especially Honorable Mention – Malakai Black
---
Perhaps Tony Khan doesn't entirely know how to book Black, but his creativity is a force in AEW. There is no reason the House of Black shouldn't take over the promotion by storm, and Malakai Black should become a future AEW World Champion along with it.
His stablemates would make believable (and deadly) tag team champions, and Julia Hart could become a force in the women's division in years time. As for Black, he can do it all, and can be the bridge for WWE fans of Bray Wyatt to tune into the overly cinematic and dark House of Black.
His in-ring ability is top-notch, mic ability is solid, and he has more presence (in and out of the ring) than most AEW wrestlers. He's not an AEW "original", so I won't include him in the "pillars", but he deserves a mention.
Here's to hoping that Malakai is pushed to the moon upon his eventual return.
–
---
#5 – "Hangman" Adam Page
---
Page is still insanely over with AEW crowds. His rise to become AEW World Champion was one of the best stories in professional wrestling in years, and at the ripe age of 31, he has many years left in the tank.
Page has been kneecapped by a lack of direction, however. Khan seemingly didn't know what to do with him after his loss to C.M. Punk in 2022. His short program with Jon Moxley a month ago was great to see, but Page deserves more long-term storytelling, and more of the spotlight. He could easily put AEW on his back if ever needed.
He has all the tools to be a consistent main event talent in AEW, and I hope 2023 will be a better year for the cowboy.
–
---
#4 – Sammy Guevara
---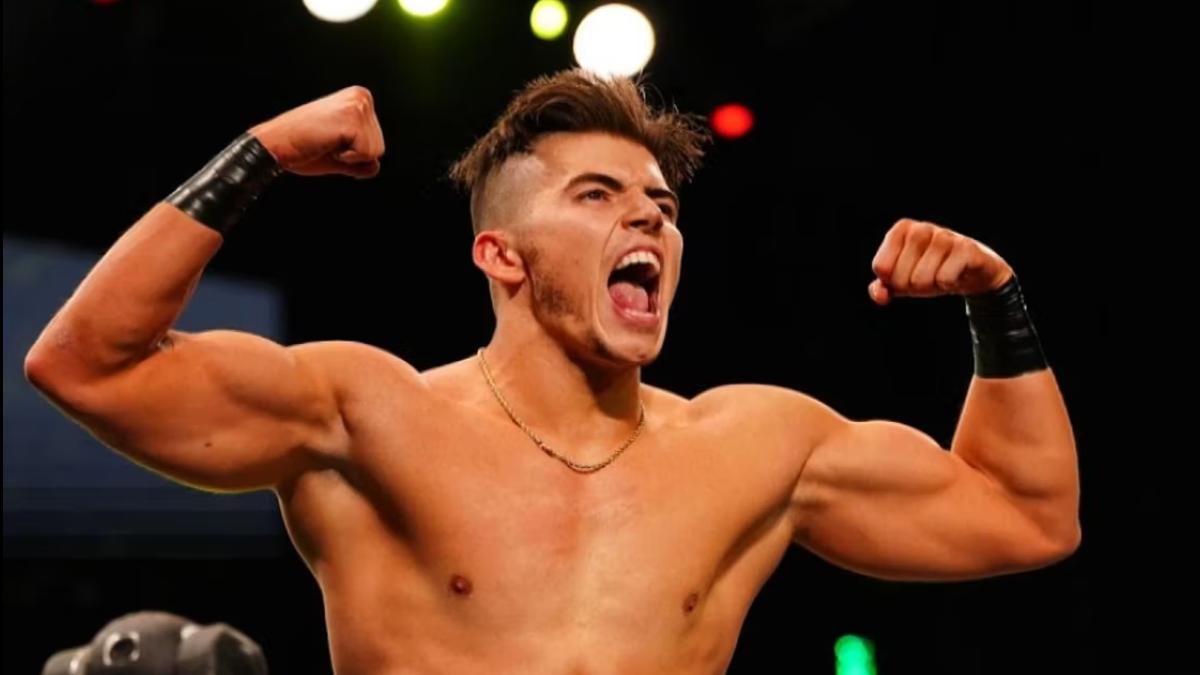 Here's a controversial statement: I think Sammy Guevara has the potential to be the next Shawn Michaels.
Of course, he would tell you that he'd rather just be Sammy Guevara, and that's perfectly okay. But Guevara has many things going for him that meets the eye.
Not only does he have great in-ring ability, along with a flashy move set, but he's a natural heat magnet. He can talk, he can entertain, and he can get under the skin of his haters with ease. Having such ability will take you far in the world of pro wrestling.
However, he's been held back by both the Inner Circle and Jericho Appreciation Society.
Guevara needs to break away and become a complete singles competitor, and do so soon. Or at the least, become the leader of his own faction.
You may not like him, but all the pieces are there.
–
---
#3 – Wardlow
---
The current TNT Champion should be on television much more than he has been. His "powerbomb symphony" attracts fans of all sexes, and his historic rise to babyface status desperately needs to keep momentum.
Wardlow is a solid talker, he looks fantastic, and his in-ring work is very formidable for the big beefy boy that he is. Wardlow has natural charisma, and endless potential in the wrestling industry.
Now it's on TK to push the TNT Championship to the levels of what the ECW TV Championship was during Rob Van Dam's historic reign. This man should be featured heavily in most AEW broadcasts. He alone can elevate the TNT Championship to new heights.
Wardlow may not be world champion material yet, but the day will come sooner than later.
–
---
#2 – Kenny Omega
---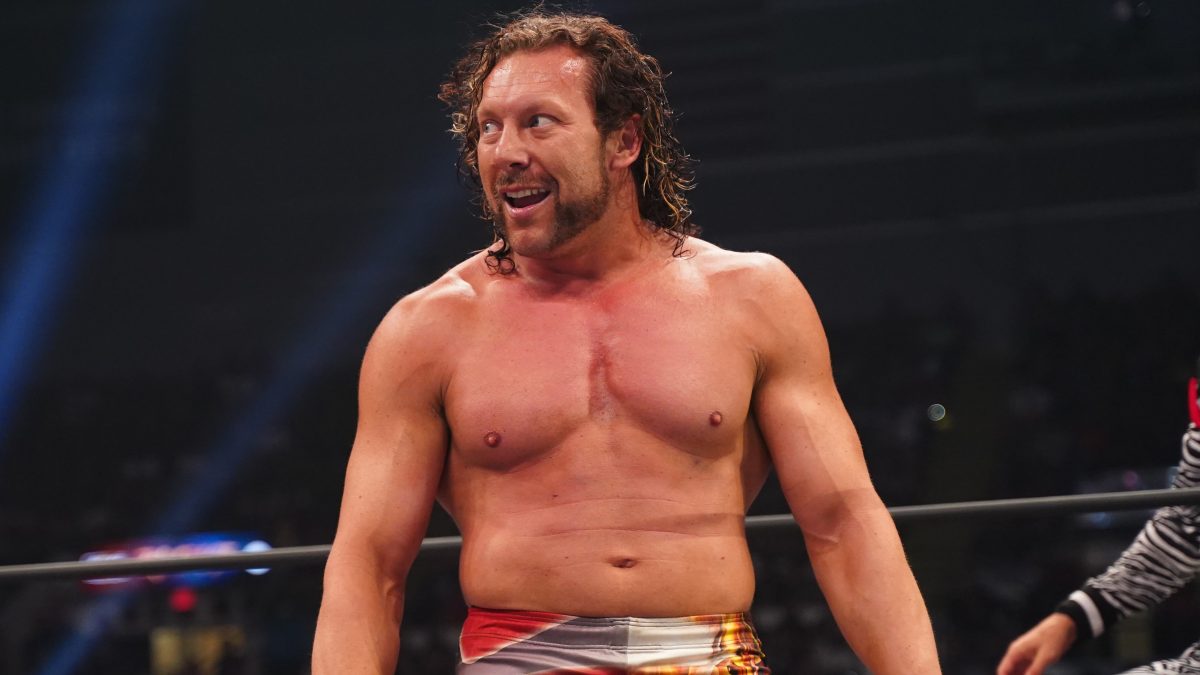 Every company needs an ace, and Kenny Omega is just that. Kenny Omega (in my opinion) is one of the greatest wrestlers in history. Period.
He is one of the best pure workers in the industry, and can tell a great in-ring story that is unmatched by most. His recent controversy from All Out shouldn't stand in the way of what should be a historic return for the Best Bout Machine. Whether he returns with The Bucks as a Trios competitor or a singles competitor remains to be seen, but doesn't even matter.
If Kenny Omega is in an AEW ring, fans are paying attention.  He embodies the classic King's Road style of AJPW, and his string of highly rated matches prove as much.
His current draw is only matched by one man, who happens to be #1 on this list…
–
---
#1 – MJF
---
Kind of obvious, right?
MJF is the hottest act in wrestling right now. Not only does naturally grab the attention of audiences everywhere he goes, he always presents himself as a legit star. Everything he does is with purpose — from his promos, to his matches, to even his attire.
He's already landed an upcoming Hollywood movie role, and should be on top of the wrestling world for many years to come. In 2024, (if it is believed that he will be a free agent), Khan should throw as much money as possible to keep him All Elite.
Fans tune in to MJF  just to see what he does next. That's power. This is MJF's world, and we're all just living in it.
–
---
The Plinth – Jon Moxley
---
I hear ya. "Where's Jon Moxley?"
Moxley has carried the main event for months now, and with it, AEW on his back. Moxley is one of the greats in the industry, and deserves to be in the top 5 conversation for current talents across both major promotions.
He stepped up into what is now a locker room leader role along with Bryan Danielson and Chris Jericho. And while these three will undoubtedly contribute to the future success of AEW, I truly wanted to keep this list to AEW originals.
However, Moxley has especially re-branded himself and separated his character from the Dean Ambrose days in WWE. He is only 36, and has a good 5-10 years left in him. I feel like he's more AEW now than any other promotion attached to him.
He is the plinth of AEW — the base which holds the pillars up to keep them steady. Moxley embodies pro wrestling at the heart, and should be celebrated as the guy who has given his all to keep AEW afloat during a rather tumultuous 2022.
–
As for the foundation in which the plinth and pillars stand on? You could say Tony Khan, but in truth, it's the fans. AEW has a very rabid fan base, and I can tie the success of the company straight to them.
So there you have it — The five true pillars of AEW. Agree, disagree? Just want to childishly troll AEW because you have nothing else to do? Share your comments below! Next time I will dive into the five pillars of the AEW women's division.
-T5W