Should AEW Revive The Young Lions Cup?
Short stack of an article, but some quick thoughts on a nagging AEW issue: The roster size. If the AEW roster was a person, Scott Steiner would have called it a fatass about a dozen times by now. Simply put: There just isn't enough time to have your 140+ roster have tons of meaningful matches.
So I propose a way to give some of the younger (and unutilized) members of the roster something to do — a Young Lions Cup. This round-robin tournament was made popular by New Japan Pro Wrestling, and later replicated by CHIKARA.
Note: I won't suggest this for WWE, as they already have NXT for their younger talent. 
So what would this tournament look like, and how would it ultimately help AEW? Let's dig in — but first, some history…
–
Young Lions Cup History
The Young Lions Cup tournament began as a way for New Japan to showcase their younger talent. The first winner of the NJPW Young Lions Cup was Shunji Kosugi in 1985. Unfortunately, his promising career was cut short due to injury. A better known name is the 1986 winner — Keiichi Yamada; AKA: Jushin "Thunder" Liger.
The list of winners acts as a "who's who" of some of Japanese wrestling's finest. Masahiro Chono, Satoshi Kojima, Manabu Nakanishi, Hirooki Goto — just to name a few. The tournament would hold its last inception in 2005, only to be revived in 2017 and 2019.
CHIKARA Young Lions Cup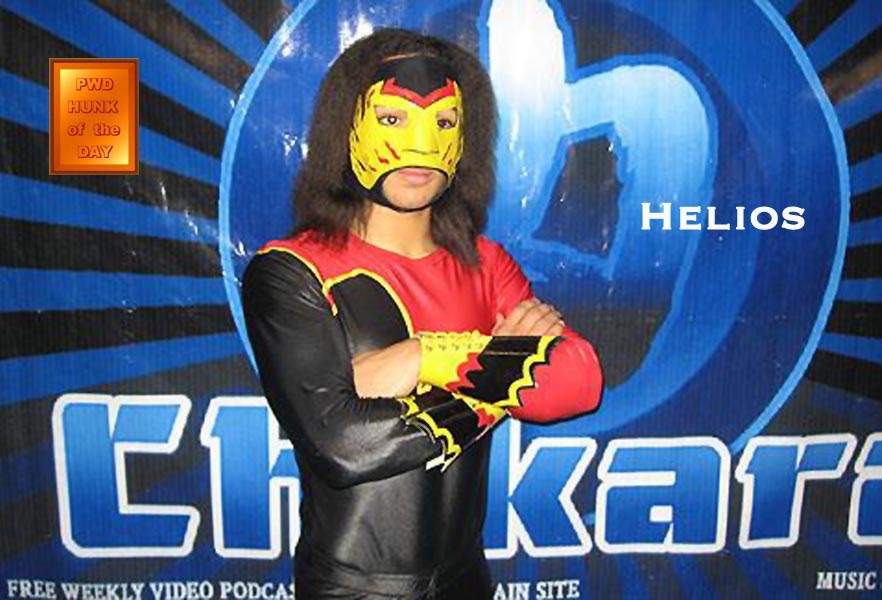 Across the pond, CHIKARA also held their own Young Lions Cup Tournament. The qualifications for their tournament was that the wrestler be no older than 25 years of age. The tournament ran from 2002-2020. Some notable winners include:
-Fire Ant (Orange Cassidy)
-Chuck Taylor
-Helios (WWE's Ricochet)
-Sylverhawk (Wheeler Yuta)
-Heidi Lovelace (Ruby Soho)
-Still Life with Apricots and Pears (Edith Surreal) *Such a great in-ring name…
While we have modern-day tournaments to act as a launching pad for the next generation, they are often utilized around the guy (or gal) that is nearly ready for main event status. An example of this would be WWEs King/Queen of the Ring.
But what about the younger talent that may not be on the cusp of that level, yet?
–
It Brings Some Attention to Lesser Known Talent
Remember "Two Dimes"? Now that Cole Karter is in AEW, he hasn't been used much as part of the roster. And I don't blame booking for that. He's still green, and there are plenty of more deserving talents to be featured on a weekly basis.
Ring of Honor? Sure, that could act as a developmental territory for AEW, but it's become it's own separate thing now. An AEW Young Lions Cup could be featured on AEW Dark, Rampage, and the finals to be held on a future Dynamite.
It acts as what Chikara and New Japan used the tournament for: Experience in a higher stakes setting. This only serves to help the younger members of the roster have the ability to shine. For these (hopeful) future stars — it's a win-win.
So are in these tournaments? (Yes, tournaments — the women would have their own)
–
The AEW Young Lions Cup
Tournaments are generally held in brackets of eight. The competitors should be 25-years-old or younger (or have less than 50 matches in their career). Of course, there will be exceptions to this rule:
There are names in AEW that have already made a notable impact on major shows, and are over with fans. HOOK, Jungle Boy Jack Perry, Daniel Garcia, Riho and Anna Jay are 25 and under, but wouldn't necessarily need this tournament. However, aside from a trophy, the winner would receive a title shot of their choosing. Again, a title shot with an experienced hand is a win-win.
So who makes the cut?
Men's
-Cole Karter
-Action Andretti
-Brady Booker
-Nick Wayne
-Darius Martin
-Parker Boudreaux
-Isiah Kassidy
-Lee Johnson
Women's
-Billie Starkz
-Julia Hart
-Charlette Renegade
-Robyn Renegade
-Harley Cameron
-Mei Suruga
-Leyla Hirsch
-Skye Blue
If I'm fantasy booking this, I give the wins to Nick Wayne over Isiah Kassidy in the finals, and for the women's side, Skye Blue over Julia Hart in the finals. 
–
Going Home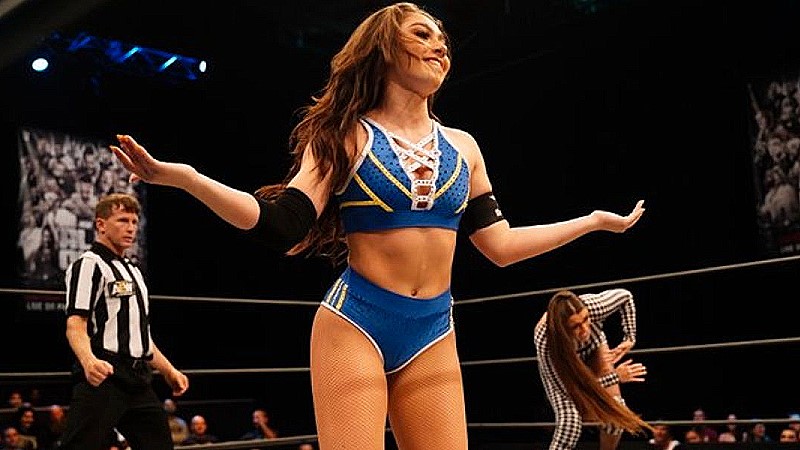 So that wraps up this shorter article from me. Unless you're a hot star fresh out of the gate, the tradition is to simply "grind" your way to relevance in pro wrestling. This is fine, but there's no reason why there can't be more done with wide-eyed young talent.
Using a tournament to help launch a new star is only going to have major benefits in the long run. Again, you throw this on Dark; maybe an episode of Rampage, and feature the finals on Dynamite. These are AEW stars, so you keep it separate from Ring of Honor — even if some still work the promotion at times.
What are your thoughts? Would you like to see WWE do something similar to this to be featured on their main roster? Discuss below!
-T5W
t5wrestling@yahoo.com