Is Tony Khan Too Conservative With His Booking?
Love him or hate him, Tony Khan has single-handedly changed the professional wrestling landscape for years to come. Whether you're a WWE loyalist, an AEW diehard like myself, or a fan that simply enjoys both brands — competition in any form is best for business. For the most part, I have very little quarrels about AEW's product.
However; it doesn't mean it's perfect…
In AEW's short history we have seen a plethora of dream matches and money feuds. From Page vs. Omega and MJF vs. Punk, to Baker vs. Rosa and MJF vs. Cole, Tony Khan is no stranger to booking good pro wrestling. However, like any human being on earth, he has his flaws.
I have been a frequent viewer of the promotion since its inception. But I even know a simple truth to how Khan puts together his product. Generally speaking, for as much as Khan gets right, this one fact remains:
He is a better match-maker than wrestling booker. As a result of this, TK falls into the trap of often being too protective of how he books his talent.
Protecting finishers, protecting kayfabe, and protecting the wrestling business hierarchy are all worthy ventures. However, being too protective in your booking is simply no longer necessary in 2023 where brand loyalty often supersedes quality. If rumors are true that WBD/Max will want AEW to go to an annual 12-PPV model, Khan will need to change how he books his product.
For example, we all witnessed the return of Miro to AEW and the debut of C.J. Perry at All Out over three weeks ago. After a hearty meat-slapping good time between beefy boys Miro and Hobbs, we haven't seen or heard from either since. It's this "I'll put this on the shelf and save it for later." mentality that Khan seems to take at times is what can delay what could be many money-making feuds.
I am no booking expert, but as a fan of over 30 years, and familiar with dozens of past/present wrestling promotions, I am noticing a trend: Tony Khan might be too conservative of a wrestling booker. Not that Khan should fly off the handle and start booking Russo-esqe Crash TV; but there is a happy medium for the product to find. But first things first — we need to start seeing some losses…
Main Event Talents Should Start Taking L's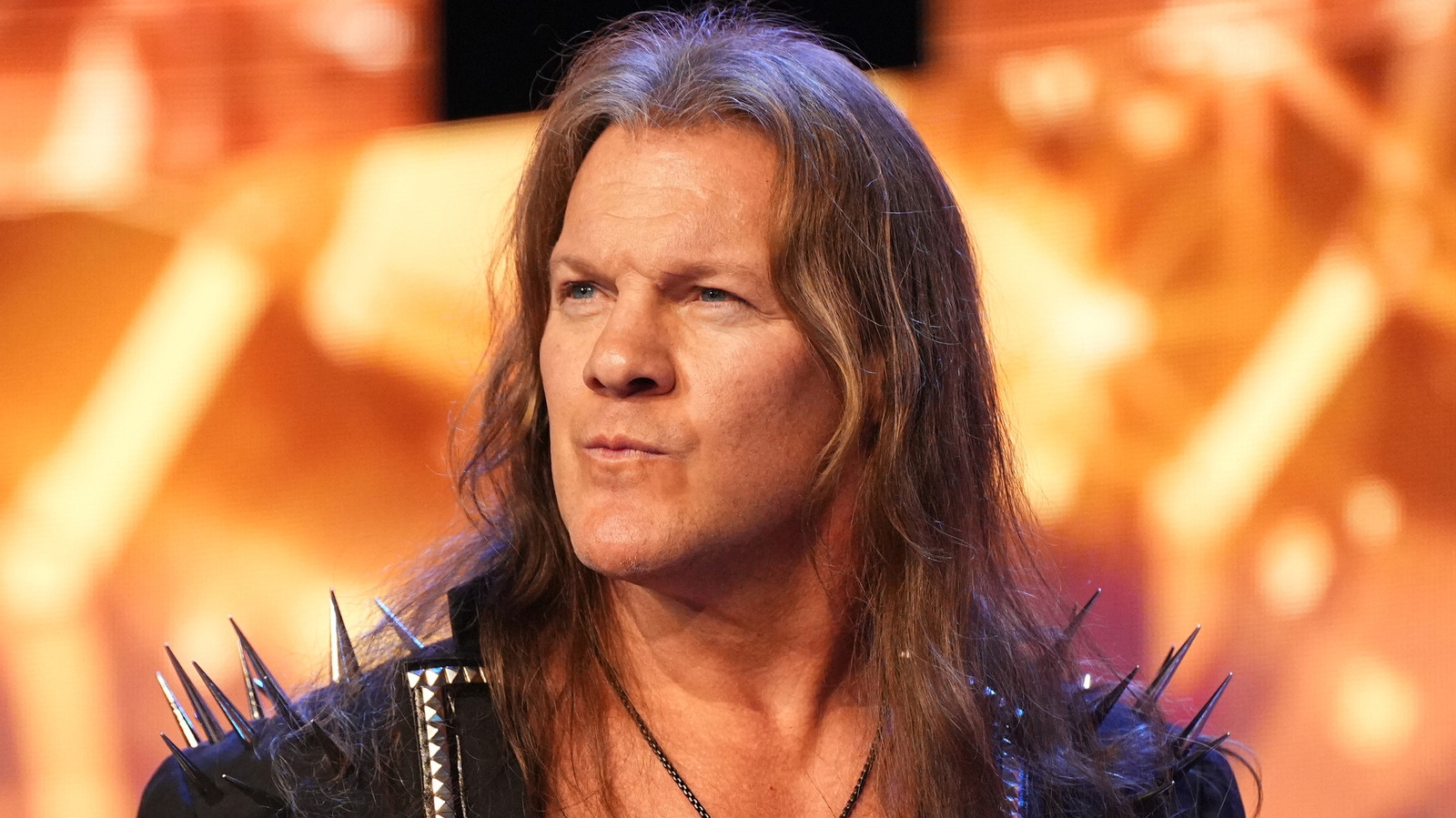 All Elite Wrestling is in an interesting place in that they truly have an elite roster. If you take a step back to think about it, the roster is stacked with main event talent. However, the challenge that comes with this is when you are a conservative booker, you don't want any of your top guys to ever lose over fears that they might look weak.
This mentality drastically needs to change.
Now we have seen this play out recently with Omega taking clean losses to Takeshita, or Cole to MJF, but these happen few and far between. Even in the recent Texas Death Match between Ricky Starks and Bryan Danielson, Starks still took the loss. It's not that Starks was "buried" by any means, but I feel as if a loss by Starks hurts more than a loss by Danielson.
The AEW roster is like a sakura (cherry blossom tree) in early April.
You have your established main event talents on the tree:
-Omega, Page, Moxley, Jericho, MJF, Cole, Danielson, Miro, Black, Joe, Saraya, Baker, Statlander, Hayter…
But then you have talents still in the process of fully blooming:
-Starks, Guevara, Allin, Hobbs, Perry, Strickland, Wardlow, Nightingale, Blue, Hart…
And this doesn't even touch upon the tag team division with the likes of FTR, Young Bucks and The Acclaimed on top, with rising teams like The Righteous, The Gunns, and most importantly, Bullet Club Gold.
And the challenge is this: How can they all bloom at the same time?
It seems as if Khan is afraid that handing out too many losses to top stars, regardless of place on the overall card.
It's easy when you have a top babyface in which everything revolves around. McMahon knew this all too well. Hogan, The Rock, Austin, Cena, Reigns. It almost makes the booking process too easy. However, not all wrestling fans like that style of booking and simplistic presentation. Like me, many appreciate the sports-oriented, wrestling-driven aspect of AEW with loads of "elite" stars.
You don't necessarily need a ultra top babyface to build around and protect if your product is geared more on what happens in the ring than outside of it. However, Khan's conundrum is that he has so many top would-be main-eventers and talents that he wants to protect them all.
Lean Into the Wrestling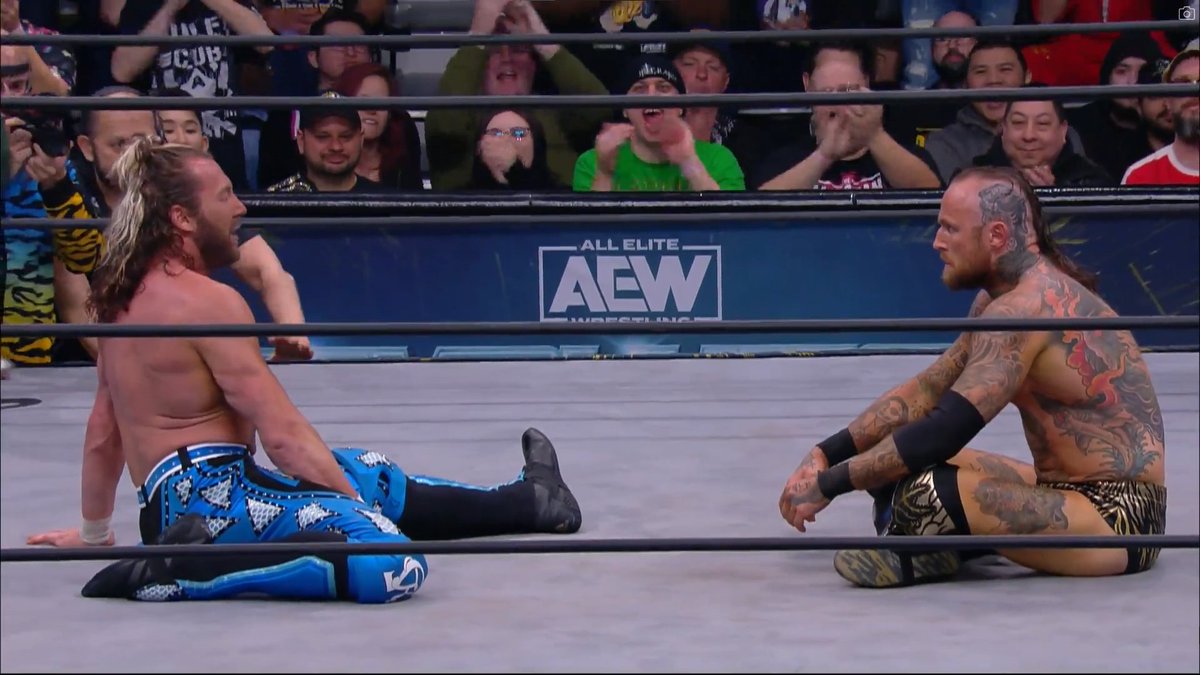 So how do you protect a very talented roster? You leave it all in the ring. 
If you booked a brutal feud between Jon Moxley and Samoa Joe, would it really matter who went over and who didn't? Not at all — that match would be a King's Road fan's wet dream, and neither Mox or Joe would likely come out looking weak.
If we booked Adam Page vs. Malakai Black (a feud that practically writes itself), would it truly hurt Page to take a pinfall? Not if the match was well done and the story was well told. We all know Miro is a beast, but if he took a loss in a slugfest with the likes of Wardlow or a mat classic with MJF, would it really hurt his standing amongst fans?
Of course not.
Building stories are crucial to any wrestling program, but if the story told in the ring makes both competitors look strong — main event talents eating losses will never threaten to hold the talent back. It beats having top stars randomly booked against low-carders on weekly shows which admittedly never excites me much.
This is where the many randomly booked title matches need to slow down. Guys like Action Andretti and Kommander are solid talents — but we don't need to see them in throw-away matches against established stars like Jericho and Moxley.
In fact, you can develop a numbers-based analytics/rankings system for this type of "liberal" booking based on Paul Heyman's wrestling philosophy…
Introduce an Internal Rankings System
I don't mean win-loss records.
What I mean for this specific type is creating an internal rankings system for your talent so that others become elevated through various feuds. This is similar to Paul Heyman's method of booking wrestling, where he often used main event talent to elevate those on the cusp by association.
This is simple in theory, difficult in execution. You rank all of your talents 1 to 5 based on where they are on the card. 5 is Main Event talent, 4 is Upper-Card, 3 Mid-Card, 2 is Low-Card, and 1 is your enhancement talents.
This is done for men's, women's and tag teams.
You always want to make sure you have a few 5v5 feuds happening to make some money. But you also want 5v4, 4v3, and 3v2 down the line to fill the larger card out. If the story is solid, and program is crafted in a way where all talents look strong, it almost doesn't matter who "wins" the feuds. The ultimate idea is that through enough rubs and storytelling, those 4's start to become 5's, 3's become 4's, etc..
(Fun activity: Who are your 5s, 4s, 3s, etc.? List them in the comments below to book your own feuds! WWE feuds welcome.)
In some ways this is Booking 101, but I've often seen questionable mismatches in AEW, and even WWE. For example, I don't know why FTR (5) would have a main event match with The Workhorsemen (1, 2 at best) on Collision. Especially to end up being confronted by Aussie Open (3 at best?).
And maybe Khan sees this differently, but I feel like there's more valuable talent out there that deserve spots on this show. For this example, it really just seems that  Aussie Open are just there to serve as an easy W for FTR at WrestleDream. Aussie Open is good, don't get me wrong — but for a PPV, teams like Bullet Club Gold, House of Black, Best Friends, or even 2.0, would have been a better booking option.
Start Taking Booking Risks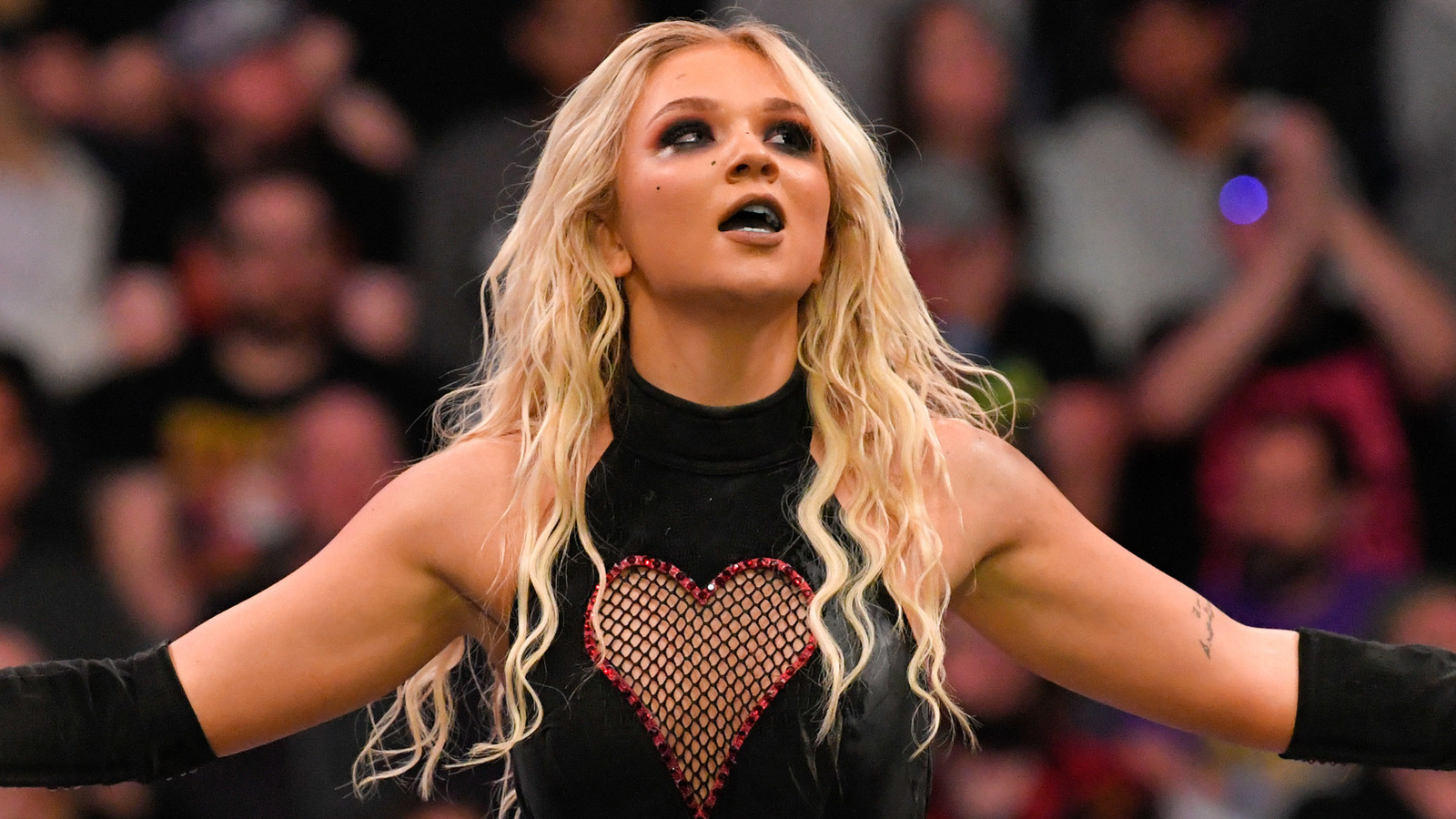 The bottom line is this: Once you start booking less conservatively, you don't need to keep "saving" feuds. With talents like Cargill, Punk, and Cody leaving the company, we missed out on some potential dream matches. If we have dream matchups and money-making feuds in front of our faces, please, Tony, pull the trigger and let's fucking go!
I'm going to list below a number of AEW feuds that we have yet to see that, in my opinion, would draw a lot of eyes to it. These don't even include tag team feuds…
-"Hangman" Adam Page vs. Malakai Black
-Toni Storm vs. Julia Hart
-Samoa Joe vs. Jon Moxley
-Kris Statlander vs. Jamie Hayter
-The Acclaimed vs. The Righteous
-Miro vs. Kenny Omega
-Jay White vs. MJF
-"Hangman" Adam Page vs. Andrade
-Orange Cassidy vs. Christian Cage
-Eddie Kingston vs. Samoa Joe
-Swerve Strickland vs. Eddie Kingston
-Powerhouse Hobbs vs. Samoa Joe
-Sammy Guevara vs. Ricky Starks
-Ricky Starks vs. Wardlow
-Ricky Starks vs. Kenny Omega
-Bryan Danielson vs. Adam Cole
-Bryan Danielson vs. Samoa Joe
-MJF vs. Kenny Omega
-Saraya vs. Willow Nightingale
-MJF vs. Miro
-Swerve Strickland vs. MJF
-Jay White vs. Kenny Omega
-Taya Valkyrie vs. Thunder Rosa
-Mercedes Mone vs. Britt Baker
-Orange Cassidy vs. Sammy Guevara
-Athena vs. Toni Storm
-Willow Nightingale vs. Britt Baker
-Jack Perry vs. Orange Cassidy
-Orange Cassidy vs. MJF
…and the list goes on and on and on…
Once you start moving to 12 PPV's a year, per rumor, you have to start taking more booking risks. The loyal AEW crowd will be here no matter what, and in this case, the rewards outweigh any risks of not protecting your talent.
There is so much elite talent in AEW that many simply don't need that protection. It's time that TK should consider booking a little less conservatively moving forward in efforts to elevate his roster's future.
-T5W
t5wrestling@yahoo.com