Five Pitches for Tony Khan to Use in the AEW Women's Division
If you're an AEW women's wrestling fan in 2023, you're like becoming increasingly frustrated at the current product.  I've personally become a broken record in my critiques towards the company in that respect.
Just to be clear: AEW is clicking on most of its current angles. AR Fox's heel turn against Darby Allin was well played, Orange Cassidy vs. The Blackpool Combat Club has my full attention, and the brilliance of the MJF/Cole friendship storyline continues to shine.
But when it comes to the women's stories, just over a month out from two major PPVs, they have currently zero ongoing angles. This is simply inexcusable.
It's as if Tony Khan sits at his desk to conjure up stories for this division — and hits a creative wall. Or it also could be this:
He just doesn't give a shit about women's wrestling. 
Which makes a women's wrestling fan like me a bit worried. Yes, I am that nerd that downloaded old Manami Toyota AJW matches in the late 90s. The same nerd who has followed SHIMMER from their very first show. So after last night's somewhat forgettable match between Britt Baker and Taya Valkyrie (and left with still no story whatsoever), I couldn't help but feel defeated as an AEW fan.
Don't get me wrong, Taya and Britt are two solid wrestlers. But when women rarely get time on television, they miss out on much needed reps to polish their in-ring fluidity. To wrap up their segment, however, viewers were treated with a hard truth about AEW.
"Book The Women's Division Better"
As if production caught it on the switcher, and immediately went to the shot for a few seconds — A silent protest, if you will. Look, booking professional wrestling stories isn't that difficult. You create a basic outline with a beginning and an end, and you let your talent personalize it while filling in the blanks.
I'd argue most of us could book the AEW women's division better than it currently is. I say this, because the division is barely being booked in the first place. And while Khan doesn't seem to care about women's wrestling due to some sorry excuse about analytics, he's unknowingly hurting his fan base in the process.
So what qualifies me to write about this and pitch ideas? I do have a Bachelor's in Communication with a Minor in Writing, multiple local awards for my profession(s), and an avid women's wrestling fan for nearly three decades.
Does that make me less qualified than a diehard fan who went to business school and happens to be the son of a billionaire?
And no disrespect to Khan. I like Tony Khan. But this has to be a low point in women's wrestling for this promotion, and the blame solely has to be placed on his shoulders. So sadly, we must help him as out as he does allegedly "listen" to the fans.
With that, here are five very easy storyline pitches for the AEW Women's Division.
Note: These ideas were mostly shower thoughts. They aren't that difficult to come up with — but something is better than literally nothing.
#1 Britt Baker vs. Jamie Hayter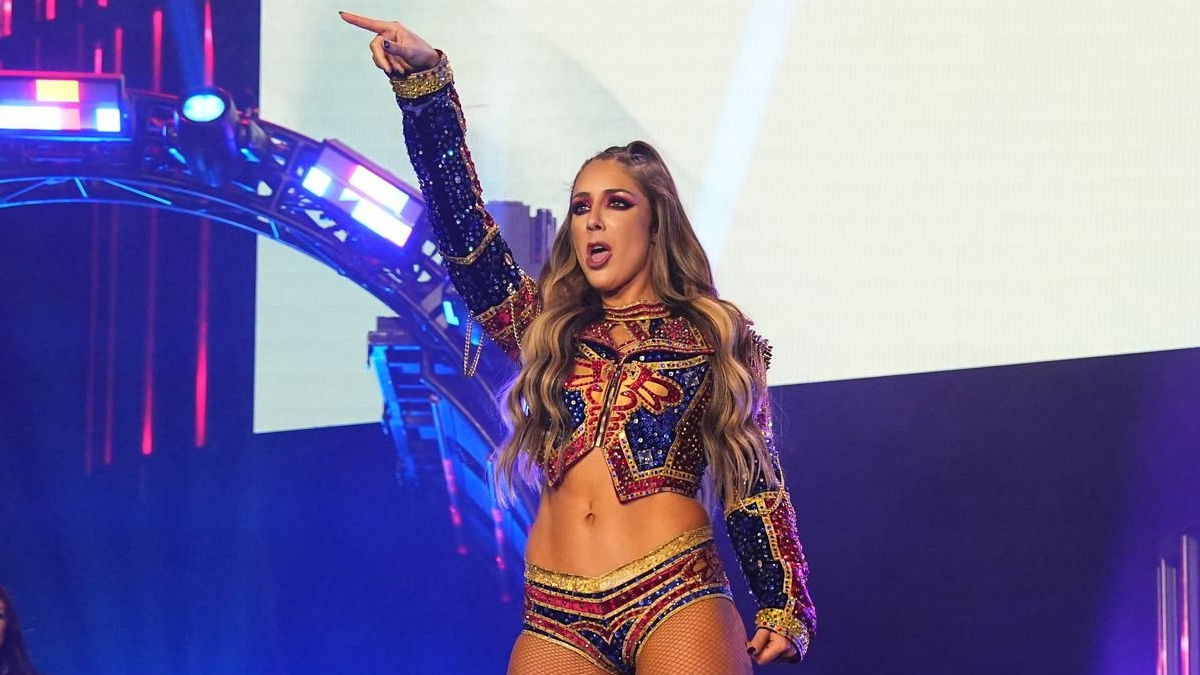 Let's start with a layup.
Hayter will likely make her return at London's All In in August 27th. In a obvious rematch against current champion Toni Storm, Hayter is on the precipice of regaining her championship when none other than The Bunny and Penelope Ford cost Hayter the match.
This leaves well over 75,000 at Wembley stunned.
A post-match beatdown ensues triggering Baker to come make the save — only for it to be swerve all along, as Baker takes out Hayter and confirms a new alliance with AEW veterans Bunny and Ford. Baker doesn't recognize Storm's first interim reign as AEW Women's Champion as "legit" and wants to be the first true two-time women's champion, preventing Hayter from capturing it again.
Seeking backup, Hayter enlists help from a familiar face from her roots in Stardom in Riho. Hayter adds a third member to her group in another one-time Stardom performer in Hikaru Shida.  If you want the most bang for your buck here, insert Mercedes Mone or Giulia in place of Shida instead. 
Between Britt's new friends, The Outcasts, and Hayter's Stardom crew, this dynamic would delivers months worth of easy and solid storytelling. It also paves the way for Mone vs. Baker or Mone vs. Saraya. Both matches don't even need a world championship defended to be marquee.
#2 Julia Hart vs. Willow Nightingale
This is simple. you take two opposites and you throw them together to create conflict. This feud starts in a blind women's tag team tournament with a special stipulation: The winners will get shots at the TBS and AEW Women's Championship.
In this blind selection, we get Julia Blackhart and Willow Nightingale as a team — an odd, but likely popular pairing.
Who gets what shot at what title is done through a fan vote or random lottery. Either way, these two unlikely partners win the tournament. However, it's Julia Hart that is chosen to face Kris Statlander for the TBS Championship, and Willow Nightingale to face Toni Storm for the AEW Women's Championship.
After Hart loses her match with Statlander, later that week, Hart blows black mist in the face of Nightingale during her contest with Storm to cost her the match. Hart believes she should have been the one to face Storm and goes full heel on Willow.
The following weeks sees Nightingale struggle to keep her usual cheery demeanor, as she is slowly lured into the House of Black (and the dark side). She even develops the trademark black eye for a bit. It takes friend Skye Blue to help Willow "snap out of it" and turn on the HoB.
This culminates in a blow-off match in hardcore form, where Nightingale regains her identity and ultimately ends up victorious.
#3 Kris Statlander vs. Athena
Kris Statlander issues a live open challenge for her TBS Championship, which results in current ROH Women's Champion Athena to answer the call. After a terrific bout, Statlander squeaks out a win over Athena, leaving her devastated.
A week later, Statlander's continued open challenge is interrupted by Athena and a returning Leyla Hirsch. A beat down of Statlander ensues, as well as Hirsch accepting said open challenge for next week. Remember, Statlander and Hirsch have old beef. After Hirsch falls to Statlander in next weeks match, more post-match beat downs ensue as Kris is outnumbered by Athena and Hirsch.
Athena cordially invites Statander to Ring of Honor the following week. However, when outnumbered again, Statlander is saved by young lioness Billie Starkz. The foursome have a few tag team matches which results in a major stipulation for a Statlander/Athena return match: Title for Title.
You would think that Statlander is victorious here and would now become a double champion holding both ROH and TBS championships. But in this case, Athena ends up winning the TBS Championship leading to another month worth of Statlander chasing the heels to get her TBS Championship back — which she never accomplishes — because she is the next AEW Women's World Champion after defeating Toni Storm (or Britt Baker) at Double or Nothing 2024.
#4 Taya Valkyrie vs. Thunder Rosa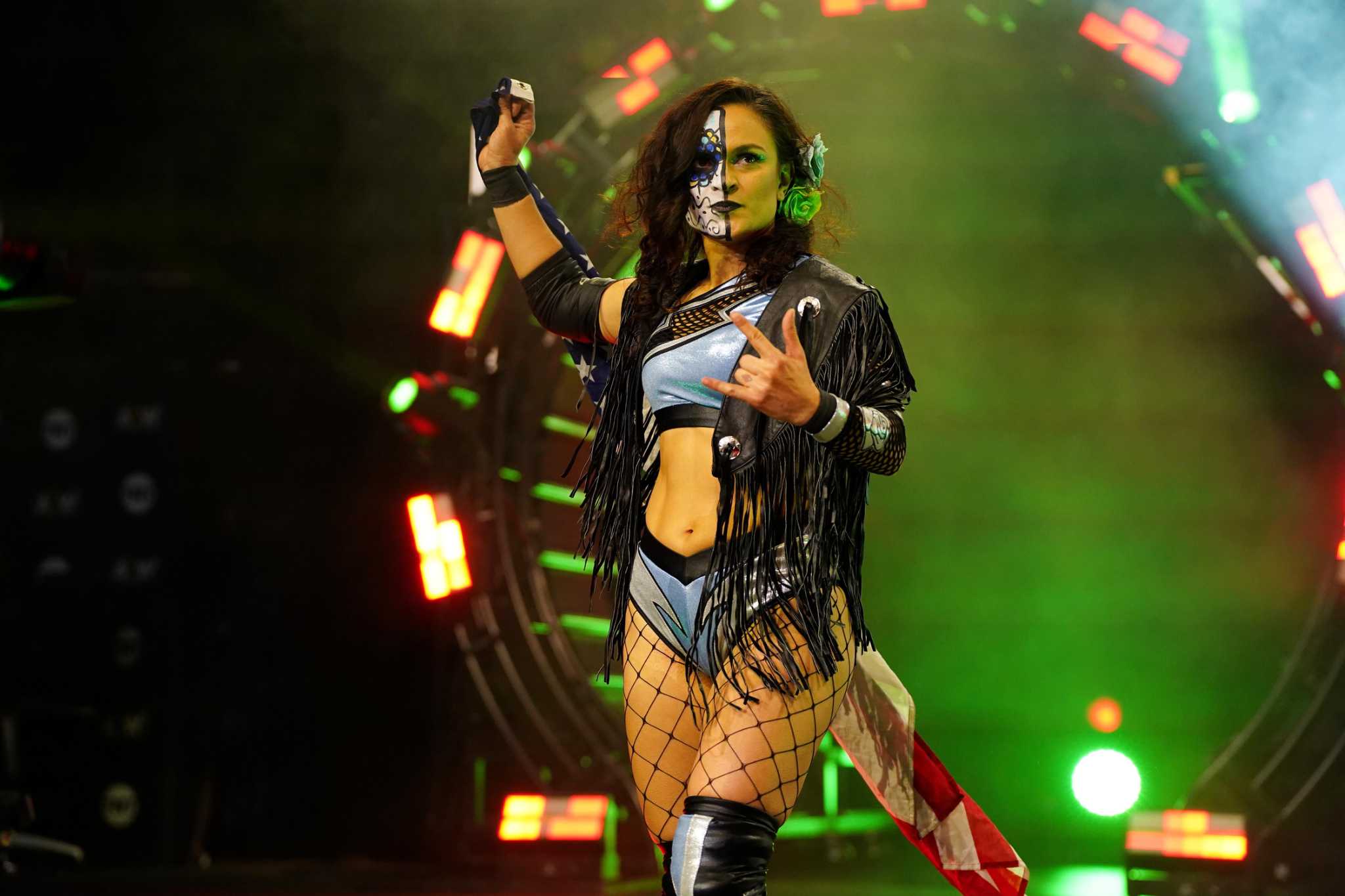 We don't when (or if) Thunder Rosa will make an in-ring return, but when she does, it should be against Taya Valkyrie. These two have wrestled each other in the past, so familiarity exists.
After personally announcing her return, it's also noted that Rosa has a music single climbing the charts. Mi Estrella Brillará is a legitimate song released by Rosa, and when it's brought up via promo, she is interrupted by Harley Cameron.
Cameron, who dabbles in music herself, makes a challenge for a "sing-off" the following week. During that "sing-off", Cameron predictably does poorly (on purpose), and just starts to break out in rap instead. This ridiculousness turns into a scuffle where Rosa announces that her first match back will be against Harley Cameron.
After an easy win over Cameron the following week, she is met by Taya Valkyrie, who accuses Rosa of having a cupcake opponent for her first match back. When their match finally goes down, it is Valkyrie who picks up the win over a ring-rusted Rosa.
This leads to Thunder Rosa questioning her future, and if she came back "too soon". The result is more insults hurled by Taya, which results in a return match, to which Taya wins again. Rosa makes another challenge the following week of a "Best of 5" series. However, Taya is already up 2-0. if Rosa loses, she will retire from professional wrestling.
Against all odds, and retirement, babyface Rosa wins three straight to win the series.
#5 Magical Sugar Rabbits vs. The World
In Tokyo Joshi Pro, there is a team called the Magical Sugar Rabbits. It consists of current AEW wrestler Yuka Sakazaki and Mizuki. After winning a Rampage match against Anna Jay and Lady Frost due to miscommunication (since Tay is out pregnant), they are confronted by another team: Diamante and Kiera Hogan. This duo is best known as Fire & Ice as a tag team in WOW.
The two make the claim that women's tag team wrestling has been a joke in AEW, and point to the Magical Sugar Rabbits as an example. After a challenge is laid down for the following week, Diamante and Kiera pick up a win via dastardly cheating.
After making the claim to be the best tag team in AEW, the two are confronted by Hikaru Shida and Emi Sakura. Pretty soon, other teams come into the mix to throw their hat into the "best women's tag team" label. This includes The Outcasts, The Bunny & Penelope Ford, and even the random pairing of Skye Blue and Lady Frost. (unless you insert Skye Blue in place of Mizuki if she has commitments in TJPW)
Note: You could also insert Skye Blue and Willow Nightingale in place of Yuka and Mizuki in this case. 
Who the best women's tag team leads to the eventual introduction of the AEW Women's Tag Team Championship (I will never let this go) and the first winners: Emi Sakura and Hikaru Shida.
Going Home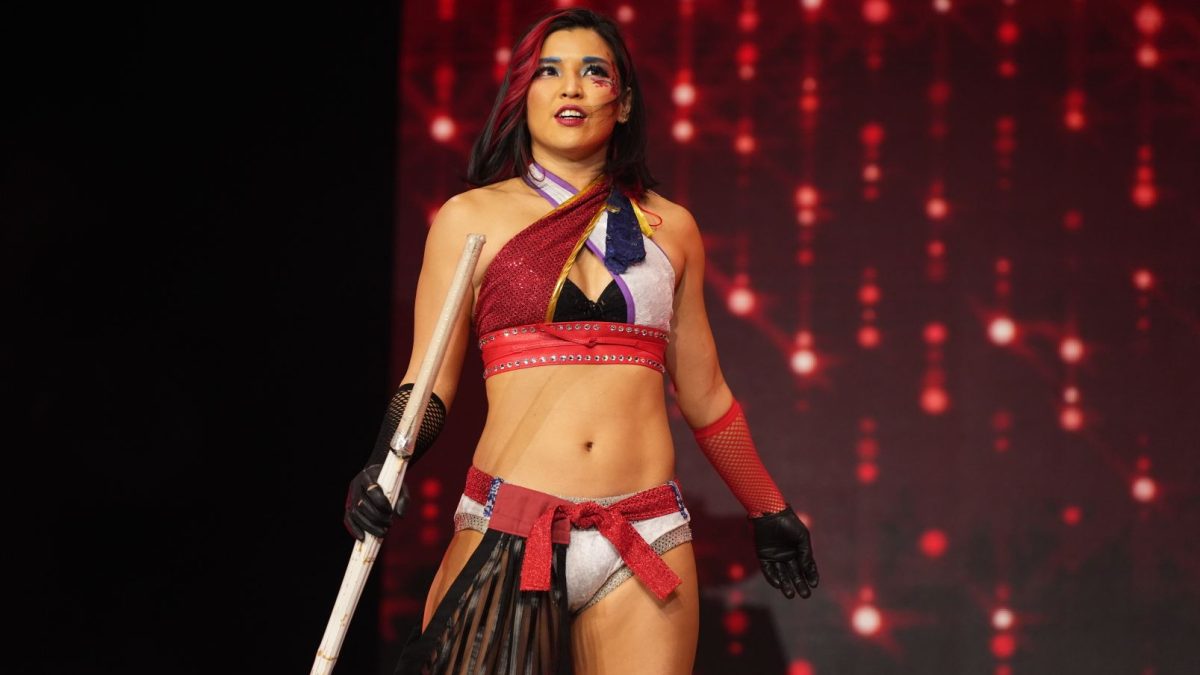 You can create five storylines of your own, and they may even be better than what I came up with. Again, mostly shower thoughts from a creative mind.
The point of this piece isn't to try and flex any level of creativity, but to show how easy it is to book literally any women's feud in AEW and have it be better than what is out there right now.
Which is nothing. 
I don't care if women's wrestling isn't seen as an analytical draw. AEW television will likely hover in their usual ratings average on a weekly basis for the foreseeable future. While I do believe women's wrestling can be a draw if booked with enough intent, there's no excuse for zero stories in AEW for this division.
Tony Khan does more damage in the long run for AEW by continuing to ignore women's wrestling. It's that simple — as fans like me will considering going elsewhere for a women's product. Even if that means tuning into Raw and Smackdown more often than not.
So please. Take one or more of these storylines. Free of charge. Women's wrestling in AEW deserves a competent and invested set of stories. As a longtime fan, I'm not asking for much.
-T5W
t5wrestling@yahoo.com