Enough Drama, Already – The Fans Deserve a CM Punk Return
On October 27th, 1993, wrestling legends Arn Anderson and Sid Vicious got in a bit of a tussle. (Shout out to Brad and Chad Badd in CHIKARA if anyone gets the Easter egg there) On the first leg of a European WCW tour in Blackburn, England, both men got into a heated argument in the bar of their hotel.
The context of the argument was over Sid's open resentment of Ric Flair at the time. However, cooler heads prevailed — for the moment.
Accounts vary on the gritty details, but the story is that Sid knocked on Arn's hotel room door to settle the prior quarrel. Arn would answer on the defense brandishing a pair of scissors, likely noticing that Sid had armed himself with a chair leg. The result was a bloody hallway brawl, with Sid receiving the brunt of the damage; and lots of blood loss from stab wounds.
Later on in the hospital, when asked by police if he wanted to press charges, Sid replied.  "No, man, I'm not going to press charges against him. We both made mistakes. I don't know how bad he's really hurt."
(Note: Sid later thought about pressing charges upon hearing that Arn had no injuries, but after later learning that he did, decided again not to pursue charges)
On a professional level, punishments were handed out by Eric Bischoff. Sid was soon fired from WCW (due to pressure from other talents with locker room pull), and Arn Anderson suspended. However, both men are on good terms to this day. Think about it. Sid Vicious was stabbed with a pair of scissors during a brawl — and his reaction was to not even press charges.
If Arn Anderson and Sid Vicious nearly killed each other over a fight about Ric Flair and settled their beef — couldn't Punk and The Elite do the same?
–
Why CM Punk Needs to Return
I'm about as tired of hearing about Punk's drama and eventual return as Aaron Rodgers to the Jets. Can we just make a damn deal and move on with our lives? And I'm someone who is a huge fan of The Elite. But business is business, and there's a greater purpose, here.
The easy answer is this: AEW stands to make more money with Punk as an active part of the roster. It doesn't get any simpler than that. Even if minor, you will see a ratings bump with Punk back in action.
But in addition, Tony Khan needs to show his roster; and himself, that AEW is bigger than one infamous backstage scuffle. However, you do need to deal with backstage egos in this situation and that comes with risks.
On the heels of expiring contracts, you may risk losing Omega and The Bucks if they feel like too much of a big deal is made to clear way for Punk's return. It's a no-brainer to bring him back from a business standpoint — but Khan shouldn't have to move Valhalla and earth just for one dude. This is a legendary, but aging talent. While AEW has been doing well building their future, we must not be careful to sacrifice your future talents to make way for what is likely only a few years left in Punk's historic career.
But Punk has more to do in AEW — and more to contribute. And honestly, a 6-man between Punk/FTR vs. The Elite would do massive numbers. So yes, bring Punk back — because even if Jericho is correct in his "cancer" assessment of Punk — you can treat cancer.
But how do you NOT bring back Punk? A few ways…
–
Don't Split the Roster BECAUSE of Punk
Oddly enough, there are more potential opportunities in an AEW brand split that one would realize. However, you would have to be careful not to simply emulate WWE's roster split. The reason why roster splits have never sat right with me is that you have too many nonsensical belts. They lose too much prestige, and I think the shows run the risk of overexposure.
Think about how this conversation would go:
"Hi, I'm Bianca Belair, WWE Women's Champion of Monday nights."
"Hi, I'm Rhea Ripley, WWE Women's Champion of Friday nights."
"Hi, I'm Jamie Hayter, AEW Women's Champion of ALL nights."
Kind of stupid, isn't it? You have a champion for a TV show, basically. That's what Raw and Smackdown are — separate TV shows. And now you've created not world champions; but glorified television champions.
A roster split is fine if it's a "soft" split with no specific belts created per brand. Keeping certain talent "unofficially" on a specific show is fine. With that, a separate brand DOES give the following opportunities:
-More TV time for underutilized talent
-Higher focus on other championships (TBS Championship, TNT Championship, Women's Tag Team Championships?)
-A separation of wrestling styles. 
That last one is important. AEW has a mish-mash of Old School/Puro/Indies/Hardcore hybrid styles. It's not the formulaic and sanitized WWE style of in-ring wrestling. So what you could get is one specific style of wrestling for Dynamite, and another for "Collision"/Unofficial Saturday show. That in itself could be worth it.
Mostly importantly: You do the brand split because it's best for business — NOT because you need to coddle C.M. Punk. Punk should have nothing to do with a possible brand split. But more on the brand split in another article…
–
Don't Create Different Schedules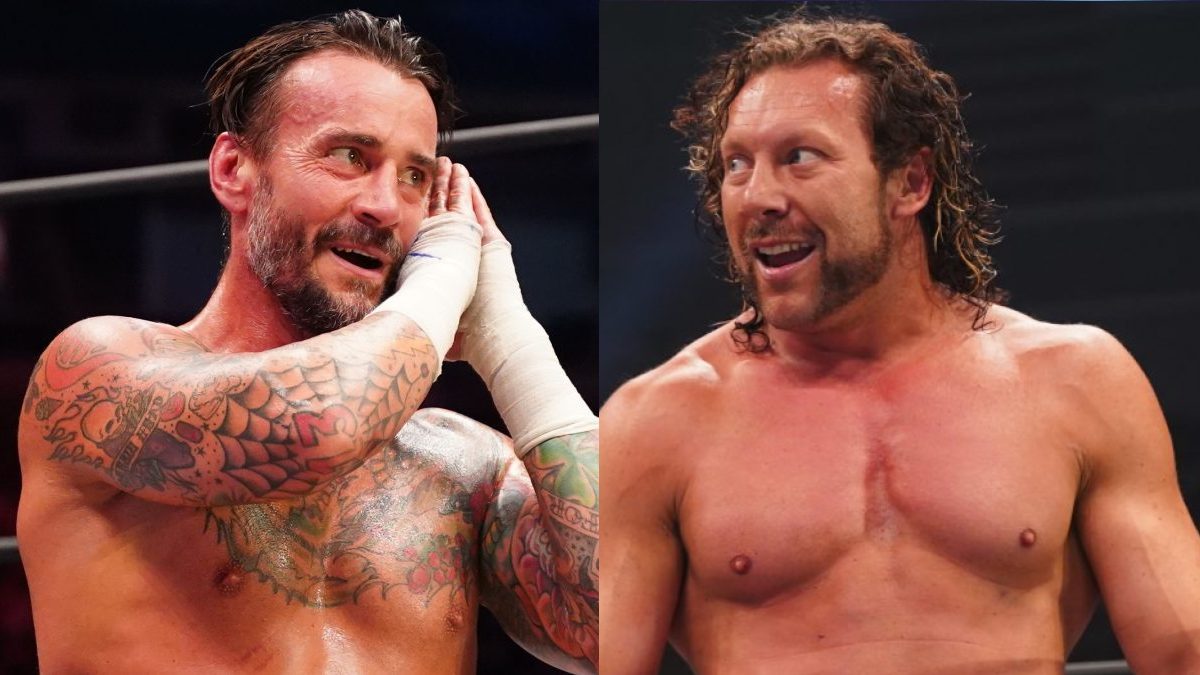 It was alluded to by other comments that perhaps you bring back Punk on a different schedule than The Elite. If you keep them separated, you keep the peace. However, this sentiment is way overblown.
Recent reports indicate that Punk actually has no issues with Kenny Omega at all — even shortly after the backstage incident took place. Kenny Omega is not a confrontational person, so it's believable to me that he didn't want to remotely get into a physical argument that night.
More importantly, what message does it send to your talent that you have to jump through all of these hoops just for a few talents? Again, if a brand split keeps the rosters separate naturally, then so be it. But under no circumstances does Tony Khan need to placate to anyone's ego here. These are grown ass men — they should be able to be professional with each other no matter what.
Professional wrestlers need to be just that — professional. They don't need to hide from one another and kept separate. When Chris Jericho and Goldberg got in their infamous backstage fight (which Jericho surprisingly won), they didn't split the rosters for them.
Jericho and Goldberg, predictably, are now cool with each other and have zero beef. We don't need to move schedules around. Let's just all be professionals, eh? For the fans?
FOR THE FANS. (This should never be lost on wresting talents on why they're here)
–
Live in Wrestling Harmony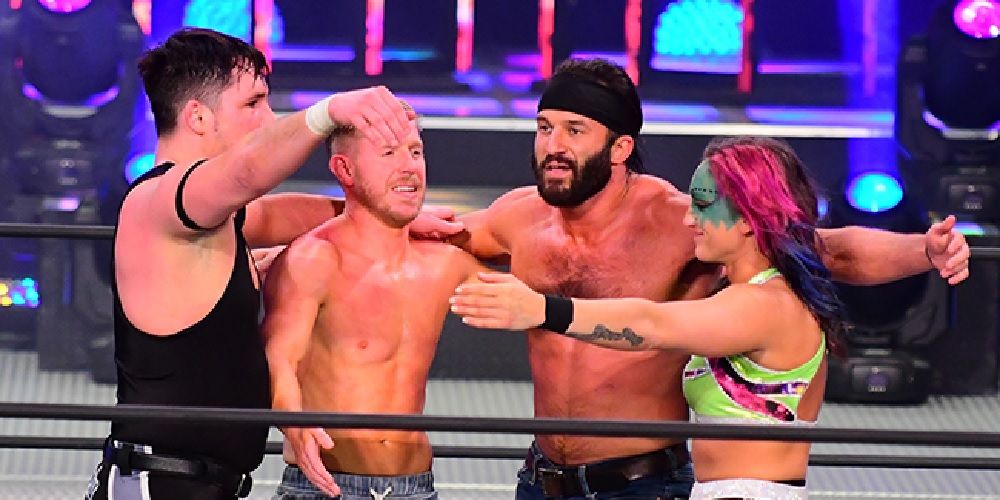 We are in a prominent point in wrestling history right now. For the first time in over two decades, there is a cemented strong #2 to WWE. All Elite Wrestling has grown exponentially since 2019. If reports are correct, AEW Collision will be their third weekly television show. AEW has seen celebrities attend their events, talent appear on major sports networks, and brand recognition trend upwards. AEW Fight Forever will be out WHEN IT'S READY; BUILDING A VIDEO GAME FROM THE GROUND UP TAKES TIME — BE PATIENT.
Hell, if numbers are correct, Wembley Stadium's All In has already reached over 50,000 in pre-registration seats.
Now is not the time to stay seated at the kids' table. 
You have a lot of unique wrestling tastes that watch this product. There are fans who tune in for the Blackpool Combat Club's hard-hitting style. Some fans tune in for the Dragon Gate-like Puro/Lucha hybrid with The Elite, Top Flight, and Death Triangle. Or perhaps you are looking towards the future with The Acclaimed, MJF, Darby Allin, Adam Page,  Sammy Guevara, Wardlow, HOOK and Powerhouse Hobbs. The women's division is slowly catching fire with Hayter, Britt, and The Outcasts leading the way.
Others tune in for legends like Chris Jericho and Bryan Danielson. For myself, I try not to miss who I consider to be the best wrestler in the world: Kenny Omega. Lest we forget the recent domination of the House of Black, and the return of FTR. And if you just want to laugh and have a good time — Orange Cassidy and The Best Friends have your back.
And, yes, others will tune in for C.M. Punk. If every member of the roster can rally around that basic understanding that this is for the fans – perhaps the egos can be set aside for the greater good.
Also, lots of money…
–
Going Home
Nothing matters. Smile anyway.
AEW is best as a total package of the premiere wrestling destination; home to the best in-ring action in the universe. Khan would see fit not to let his fans down and make sure everyone can remain professional and work together.
Because at the end of the day — this is what it's all about — the fans. 
And that's all there is to it. Enough talk. Enough drama. If you're Tony Khan, The Elite, Page, Moxley, Jericho, and C.M. Punk — you make this work for the fans. Hell, bring in a mediator to help and book and produce segments if you have to. Ross, Schiavone, Lynn, Malenko, and Arn Anderson himself, are all experienced hands with valuable wisdom.
AEW is on the rise; even with the weird drama surrounding it at times. So no matter what horse you have in this race, it's time to bring AEW into a new era. And this era isn't led by any one or two wrestlers; it's instead led with heart.
-T5W
t5wrestling@yahoo.com